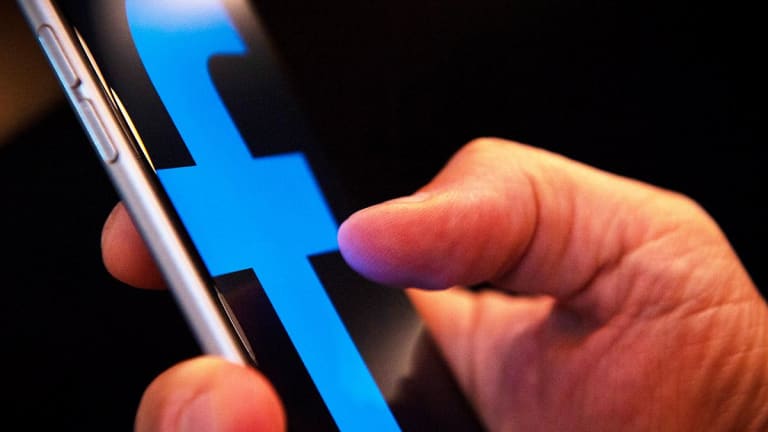 Facebook Set for Record Decline as Data Scandals Hit Q2 Earnings, 2018 Outlook
Facebook shares could fall the most on record Thursday following a series of data and privacy scandals that resulted in weaker-than-expected second quarter earnings and grim full year outlook.
The plunge. 
Facebook Inc. (FB) shares fell the most on record Thursday as investors loped nearly $150 billion in value from the social media giant during one point in the after hours trading session following a series of data and privacy scandals that resulted in weaker-than-expected second quarter earnings and grim full year outlook.
Facebook said second quarter costs rose more than 50% from last year to $7.4 billion, with that rate expected to hold over the course of the year, as its moves to arrest concern over the mis-use of customer data and broader privacy concerns linked to the Cambridge Analytica scandal that was revealed earlier this spring. At the same time, however, ad sales, which grew at the slowest rate in three years last quarter (to $13.2 billion) are expected to slow in the coming quarters as the impact of the European Union's General Data Protection Regulations (GDPR) takes its toll.
"GDPR was an important moment for our industry," CEO Mark Zuckerberg told investors on a conference call late Wednesday. "We did see a decline in monthly actives in Europe, down by about 1 million people as a result. Looking ahead, we will continue to invest heavily in security and privacy because we have a responsibility to keep people safe."
"But, as I've said on past calls, we're investing so much in security that it will significantly impact our profitability," he cautioned. "We're starting to see that this quarter. But, in addition to this, we also have a responsibility to keep building services that bring people closer together in new ways as well."
Action Alerts Plus holding Facebook shares were marked 18% lower immediately after the opening bell and changing hands at $179.05 each, a move that would be the stock's biggest single-day decline since its May 2012 IPO and wipe out nearly all of its gains for the year.
Facebook earned $1.74 per share in the second quarter on revenue of $13.04 billion, with both figures falling modestly shy of analysts' forecasts. The Palo Alto, Calif.-based group also said its daily active user base increased by 11% to 1.47 billion, while monthly active users (MAU) around the world rose 11% to 2.23 billion.
"Our total revenue growth rates will continue to decelerate in the second half of 2018, and we expect our revenue growth rates to decline by high-single digit percentages from prior quarters sequentially in both Q3 and Q4," Facebook CFO David Wehner told investors.
"Over the next several years, we would anticipate that our operating margins will trend towards the mid-30s on a percentage basis," he explained "We expect full-year 2018 capital expenditures will be approximately $15 billion, driven by investments in data centers, servers, network infrastructure, and office facilities. We plan to continue to grow capital expenditures beyond 2018 to support global growth and our ongoing product needs."
TheStreet's Eric Jhonsa, however, argues that Facebook's robust user base gives the group ample room to grow advertizing revenue, and notes that its WhatsApp messenger service, which claims over 1.5 billion MAUs overall and over 450 million DAUs for its Stories product "is hardly monetized at all."
"As I and others have noted before, Instagram -- and especially Messenger/WhatsApp -- still have a lot of untapped potential. But in the wake of Facebook's Q2 report and call, the pressure to start quickly tapping it is now a lot higher for Zuckerberg and the rest of Facebook's leadership than it was before."