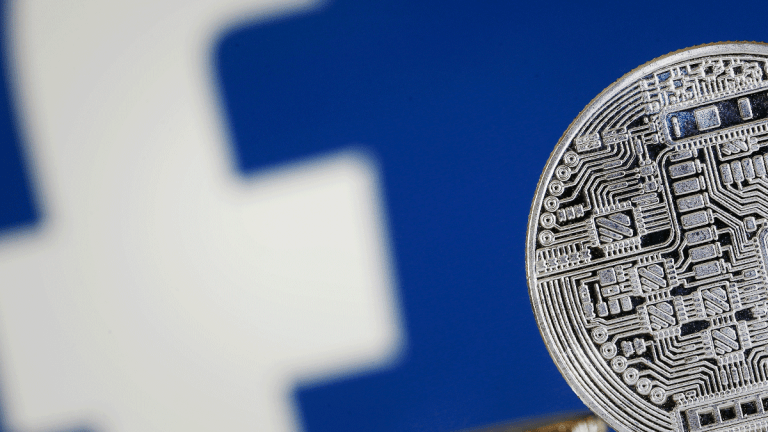 Facebook Exec Pledges to Delay Cryptocurrency for Regulatory Review in Testimony
David Marcus, a Facebook executive who oversees the social network's drive to create a new cryptocurrency, told a U.S. House of Representatives committee hearing that Facebook will be patient and delay any launch until regulators can complete a review of the proposal and grant the appropriate approvals.
Facebook (FB) won't launch its proposed cryptocurrency, Libra, until regulatory approvals are granted following a review, a top executive for the social network reiterated to U.S. lawmakers on Wednesday.
The pledge came during a second day of testimony by Marcus about Facebook's plans for Libra before members of Congress. On Tuesday, Marcus appeared before the Senate banking committee, while on Wednesday, he testified before the U.S. House of Representatives, where some lawmakers have expressed concern that the new currency could receive such a welcome reception from Facebook's 2.7 billion customers that it could threaten the supremacy of the U.S. dollar in global commerce.
"We know we need to take the time to get this right," said David Marcus, head of Facebook's Calibra unit, which was started earlier this year to develop the new digital currency. "And I want to be clear. Facebook will not offer the Libra digital currency until we have fully addressed regulatory concerns and received appropriate approvals."
On Tuesday, Marcus answered a question from Senator Sherrod Brown about whether Facebook would be willing to cancel its plans for launching Libra next year by responding that the company wouldn't roll out the new currency until lawmakers' concerns were addressed.
Facebook shares were trading down 0.9% to $202.05 on Tuesday morning and are up 54% this year. 
Facebook first announced its plans for Libra in a June 18 press release, saying that the new digital currency would be available as a form of payment "to almost anyone with a smartphone, as easily and instantly as you might send a text message, and at low to no cost."
Yet U.S. Representative Maxine Waters, a California Democrat who heads the House Financial Services Committee, said during the hearing in Washington that she had "serious concerns with Facebook's plans." 
"Facebook is apparently trying to create a new global financial system that is intended to rival the U.S. dollar," Waters said. "The company and its partners will hold immediate economic power that could destabilized currencies and governments." 
She noted that the Federal Trade Commission has reportedly voted to approve a fine of about $5 billion against Facebook related to privacy violations, and that the new effort would be based in Switzerland, which could be a "monetary haven for criminals and shady corporations."
Representative Patrick McHenry of North Carolina, the top Republican on the financial-services committee, said that cryptocurrencies could be an "unstoppable force" and that "Facebook's entry into this new world is just confirmation."
"We should not attempt to deter this innovation," McHenry said. 
Facebook is a holding in Jim Cramer'sAction Alerts PLUS Charitable Trust Portfolio. Want to be alerted before Cramer buys or sells FB? Learn more now.
Save 76% with our Prime Time Sale. Join Real Money to become a smarter investor! Click here to sign up!