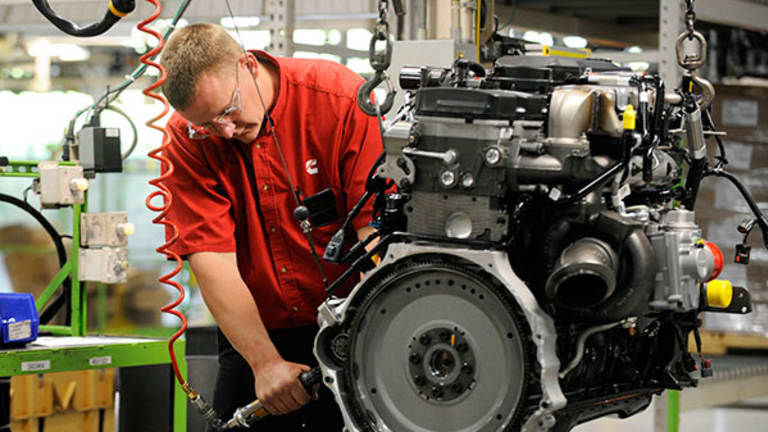 Eurozone Manufacturing Hits Five-Year High Amid Weakening Currency
Eurozone factories are running at their hottest pace in more than five years this month, according to Markit Economics.
Europe's factories are running at their fastest rate of output in more than five years, according to a private-sector reading of economic activity in the currency area, but slower services are holding back broader gains in overall growth.
Markit Economics' flash estimate for its benchmark Purchasing Managers Index remained stuck at 53.9 this month despite the strongest reading for manufacturing activity in more than five years.
Manufacturing activity in Germany, Europe's biggest economy, was measured at 55.5 in December, up from 54.3 in the previous month and the fastest pace in nearly three years, Markit said. In France, the reading was measured at 53.5, well above the 50 mark that separates growth from contraction and the best result in more than five years.
"The eurozone economy is ending 2016 on a strong note," said Markit's chief economist Chris Williiamson. "The PMI indicates that business activity has risen at the fastest rate so far this year in the fourth quarter, signalling GDP growth of 0.4%."
"Manufacturing business conditions are improving at the steepest rate for five-and-a-half years as the weaker euro provides a boost to exports," he added. "Service sector optimism about the year ahead has meanwhile risen to an eight-month high, suggesting companies are largely shrugging off political uncertainty, for the time being at least."
Germany's composite reading came in at 54.8, down slightly from November's final tally of 55, as service sector activity slowed to 53.8 from 55.1. France's composite PMI was tabbed at an 18-month high of 52.8, up from November's 51.4.