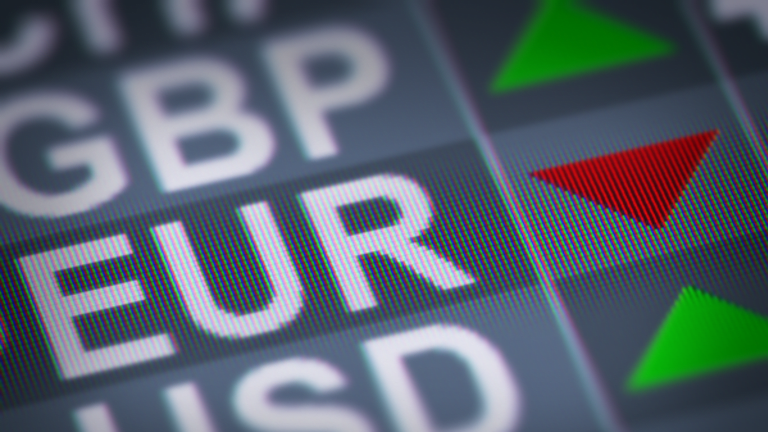 Eurozone Inflation Holds at 1.3% in July; Core Consumer Prices Edge Higher
Eurozone inflation remains well shy of ECB's target
Eurozone inflation stabilised in July, according to a preliminary estimate from the region's statistics office, but a modest increase in core consumer prices could signal a slow turnaround in the region's inflation outlook.
Harmonised consumer prices accelerated at a 1.3% annual pace in July, Eurostat said in its 'flash' estimate, a figure that was largely in-line with economists' forecasts and unchanged from final reading in June. So-called core inflation, however, which strips out volatile prices for food, energy, alcohol and tobacco products, accelerated to 1.3% from 1.2% in the previous month, Eurostat tables indicated.
The euro was little-changed following the data release and was changing hands at 1.1740 against the U.S. dollar at 10:10 London time.
Inflation has consistently fallen shy of the European Central Bank's 'just below 2%' target, thanks in large part to falling oil prices. The readings have kept ECB President Mario Draghi from signalling a retreat from the Bank's extraordinary stimulus, which includes negative interest rates on its deposit facility, €60 billion a month in government, corporate and agency bond purchases and billions more in liquidity support to the region's lenders.
In fact, the ECB has taken on around €1.2 trillion ($1.4 trillion) in assets as part of its effort to both stoke currency area inflation and protect the euro from existential risks liked to the region's 2012 debt crisis - an effort that was expressed just over five years ago by Draghi's now-famous "whatever it takes" speech in London. 
However, while some investors have been expecting a pullback in the Bank's stimulus, Draghi cautioned only two weeks ago that "while the ongoing economic expansion provides confidence that inflation will gradually head to levels in line with our inflation aim, it has yet to translate into stronger inflation dynamics.
"Headline inflation is dampened by the weakness in energy prices. Moreover, measures of underlying inflation remain overall at subdued levels," Draghi told reporters in Frankfurt after the Bank's regular interest rate setting meeting on July 20. "Therefore, a very substantial degree of monetary accommodation is still needed for underlying inflation pressures to gradually build up and support headline inflation developments in the medium term."
More of What's Trending on TheStreet:
This Why President Trump Can Now Blame Apple for Atlantic's Reporting