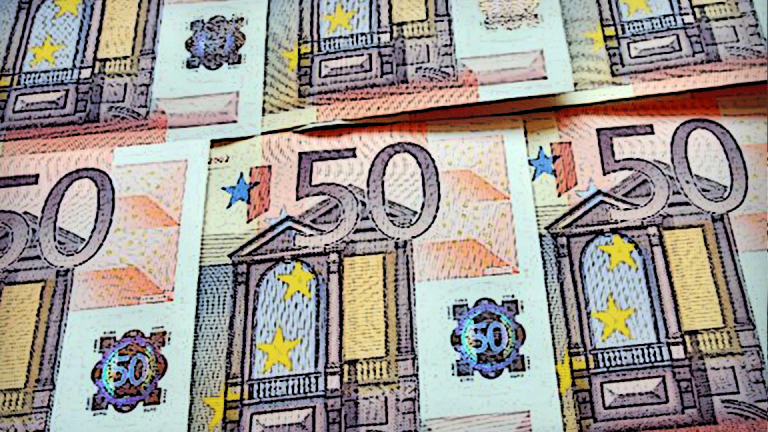 Publish date:
Eurozone Economy Caps Best Year in a Decade; Growth Could Top U.S. in 2018
A surging economy that remains supported by the European Central Bank paints a compelling picture for regional stocks in the months ahead.
A surging economy that remains supported by the European Central Bank paints a compelling picture for regional stocks in the months ahead.
The Eurozone economy capped its best year for private sector growth in more than a decade, according to data published Thursday, and the pace of new orders and job creation in the region's biggest business sectors look to carry that momentum well in to 2018.
IHS Markit's benchmark survey of several thousand business leaders around the single currency area was pegged at 58 points, well above the 50-point mark that generally separates growth from contraction and rounding out the best quarterly reading since 2011 while the overall average annual trend level was the best since 2006. The figures suggest an annual GDP growth rate of around 3.2%, which would be the best in around 11 years. 
"A stellar end to 2017 for the Eurozone rounded off the best year for over a decade, continuing to confound widely-held fears that rising political uncertainty would curb economic growth," said IHS Markit's chief economist, Chris Williamson. "New work is flowing to companies at a rate not seen for a decade and backlogs of uncompleted work are rising sharply. Hiring is consequently at a 17-year high as firms look to boost capacity to meet rising workloads. Optimism about the outlook also turned higher in December."
The euro was marked modestly lower, at 1.2015 against a rebounding U.S. dollar, following the data release.
The Eurozone's ongoing recovery, as well as the tepid pace of consumer price increases, has kept the European Central Bank from withdrawing all of the measures it has in place to stoke inflation in the currency area, although it has trimmed -- by half -- the monthly pace of purchases in its €2.55 trillion quantitative easing program.
The collective backdrop of a surging economy -- with a growth rate that may top that of the U.S. this year -- that is buttressed by extraordinary central bank stimulus has many investors moving cash into European equities in order to find untapped return potential.
Williamson at IHS Markit noted that, while price pressures are beginning to bubble up underneath a steady flow of new orders and rising commodities, there's little evidence yet of inflation testing the ECB's "just below 2%" target for price stability.
"A big question for 2018 will therefore be whether relatively high unemployment and spare capacity in many countries will continue to hold down pay growth and keep a ceiling on consumer price inflation; a reminder that many wounds from the global financial crisis and the region's sovereign debt crisis are still healing."
More of What's Trending on TheStreet: