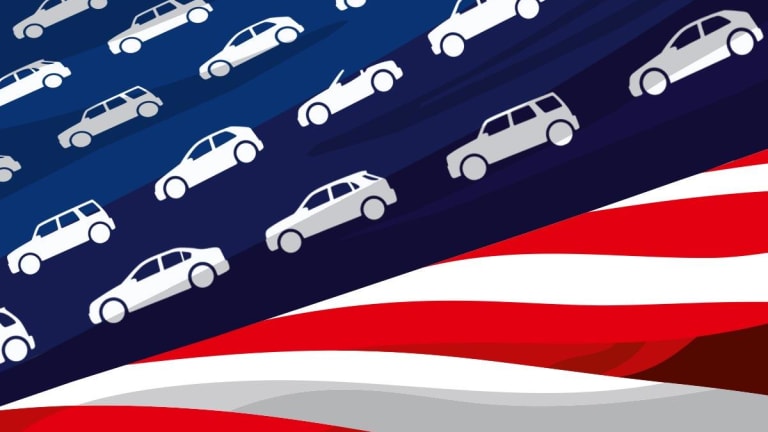 EU Mulls Removing Auto Tariffs After Trump Trade Tirade
Shares of German luxury automaker BMW jumped on the news.
President Donald Trump's tough tactics on trade appear to be working -- at least with the European Union.
The EU's top trade official said the bloc would be willing to reduce tariffs on cars and other industrial products as part of a trade deal with the U.S.
"We are willing to bring down even our car tariffs to zero, all tariffs to zero, if the U.S. does the same," Trade Commissioner Cecilia Malmstrom told members of the European Parliament on Thursday in Brussels.
"It has to be reciprocal," Malmstrom added. "We would do it if they do it. That remains to be seen."
Malmstrom's comments went beyond what Trump and European Commission President Jean-Claude Juncker agreed upon in July when Trump said they had decided to "work together toward zero tariffs, zero non-tariff barriers, and zero subsidies on non-auto industrial goods."
Stocks of European automakers jumped following Malmstrom's comments. German luxury automaker BMW stock rose 0.8% in Frankfurt. German automaker Daimler AG (DDAIF) , and French auto manufacturers Renault SA (RNLSY) and Peugeot SA (PEUGF) had been higher before erasing gains this morning.
Meanwhile, shares of U.S.-based General Motors Co. (GM) and Ford Motor Co. (F) fell 1.3% and 1.7%, respectively, at 10:30 a.m. New York time.
The EU's shift in its position on auto tariffs comes as the U.S. and Canada resume negotiations toward a revised North American Free Trade Agreement. Trump has said he wants to alert Congress of a deal by Friday, August 31.
The president has called NAFTA the "worst trade deal ever made," and has long considered terminating the deal.
Even on Monday, as the U.S. and Mexico reached an agreement to revise NAFTA, Trump said, "We're getting rid of the name NAFTA because it's got a bad connotation." Mexican President Enrique Nieto, however, expressed his desire to have Canada incorporated into the deal, in spite of Trump's desire to keep the agreement between the U.S. and Mexico.
It is unclear what would happen should Canada and the U.S. not reach an agreement by Friday. Canadian Prime Minister Justin Trudeau said Wednesday that while Canada aims to reach an agreement by the deadline, "no NAFTA deal is better than a bad NAFTA deal."  
And a trade deal between the EU and U.S. is not guaranteed either, although there is little anyone could do to block the deal, according to the New York Times. The World Trade Organization allows for bilateral pacts only if they cover the majority of trade between two partners, so a limited trade agreement may not conform to the organization's rules. That said, Trump has repeatedly told White House officials that he wants to withdraw the U.S. from the WTO, and has called the organization a "disaster," Axios reported in late June.