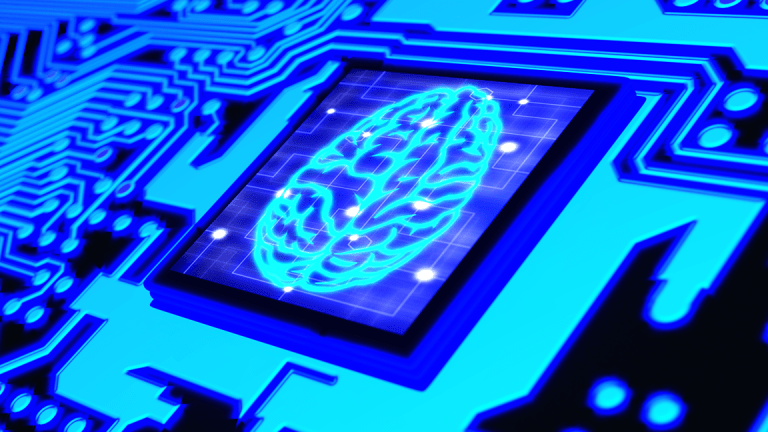 European Tech Earnings Provide Solid Case for Global Sector Outlook
European Tech stocks were leading broader markets gains Wednesday as a series of solid second quarter earnings, and bullish forecasts, steadied some investor concern over the pace of growth the sector may experience in the second half of the year.
Europe's small tech complex provided some bullish forecasts forecasts for the global industry Wednesday, adding support for stocks around the region and in the United States amid recent concerns for the sector's broader market dominance.
ASML Holding NV (AMAT) , a Dutch chipmaker who's components find their way into tech products all over the world and is widely considered a key benchmark for tech sector demand, posted stronger-than-expected second quarter earnings and boosted it full year outlook. The group reported a Street-beating bottom line of €584 million ($680 million) on a 30% surge in sales that took overall revenues to €2.74 billion.
"Our second quarter sales were above expectations including higher than forecasted EUV sales. Gross margin was slightly above our guidance, reflecting the strength of our DUV and Applications business and progress in EUV profitability," said CEO Peter Wennink. "After an excellent first half of 2018, we expect the second half to be stronger, with improved profitability and continued growth from Q3 to Q4." 
ASML shares were marked 5.52% higher in Amsterdam trading and changing hands at €181.55 each, a move that extends its year-to-date gain past 25%.
ASML also said it's on track to ship 20 of its extreme ultraviolet lithography system, or EUV, machines which design complex chips used by, among others, Samsung Electronics and Taiwan Semiconductor. ASML said its current backlog for EUV machines, which sell for around €30 million each, should allow it to deliver around 30 units next year.
Mobile telecom equipment maker Ericsson (ERIC) was also on the rise Wednesday, with shares  surging more than 9.3% to Skr73.92 each in Stockholm trading (to value the group at $25.5 billion) after solid North American sales helped it book a modest second quarter profit that it hopes will kick-start a series of earnings gains linked to the launch of 5-G mobile networks all over the world.
"We have good market traction in Networks, with a sales growth of 2%, particularly in North America where all major operators are preparing for 5-G," said CEO Borje Ekhom. 
Europe's Stoxx 600 Technology index, the regional benchmark, added 2.23% by mid-day in Frankfurt, extending its year-to-date advance to around 12%, just shy of the 12.8% gain for the Nasdaq Composite undefined
The twin set of earnings, while small in comparison the heft of the U.S. tech sector, could still provide some solace for investors worried that slowing smartphone demand and disappointing subscribers additions for online streaming providers could be signalling a pullback in the so-called FAANG stocks that have powered nearly 80% of this year's S&P 500 advance.
Investors were also rattled yesterday by Netflix Inc. (NFLX) falling more than 5.2% after the online streaming site posted weaker-than-expected subscriber growth numbers in its second quarter earnings last night, taking the steam out of one of Wall Street's hottest stocks.
Earlier this month, Samsung Electronics (SSNLF) forecast its slowest profit growth in a least a year as global smartphone demand slows and competition from low-cost rivals intensifies, suggesting the Apple Inc. (AAPL) rival may miss full year sales targets.
Strategy Analytics, a closely-watched industry benchmark, sees global handset sales only rising by 1.4% by the end of the year to 1.49 billion units, although 5-G network rollouts in 2019 and beyond should reignite appetite in the near-term.
Apple will publish its fiscal third quarter earnings on July 31, with investors looking for the Cupertino, Calif.-based group to meet or beat its $51.5 billion to $53.5 billion revenue guidance with a gross margin of between 38% and 38.5%. Apple shifted 52.2 million handsets in it previous quarter, a figure which translated into $61.1 billion in revenue and a $728.30 average selling price.
That said, the July edition of BAML's Fund Manager Survey, which polled 178 investment managers who run more than $663 billion worth of assets, showed that global fund managers continue to add tech stocks to their portfolios even as they reduce their broader equity market holdings to the lowest level in nearly two years amid concerns over the accelerating trade tensions between Washington and its various economic partners.
Tech stocks remain the favorite trade in the survey, BAML noted, with the so-called "long FAANG+BAT" trade -- a reference to a group of stocks that includes Action Alerts Plus holdings Facebook Inc. (FB) , Amazon Inc. (AMZN) , Apple as well as Netflix, Google parent Alphabet (GOOGL) as well as Asia tech giants Baidu Inc (BIDU) , Alibaba Group Holding (BABA) and Tencent Holdings Ltd. (TCEHY) -- topping the survey for a sixth consecutive month.