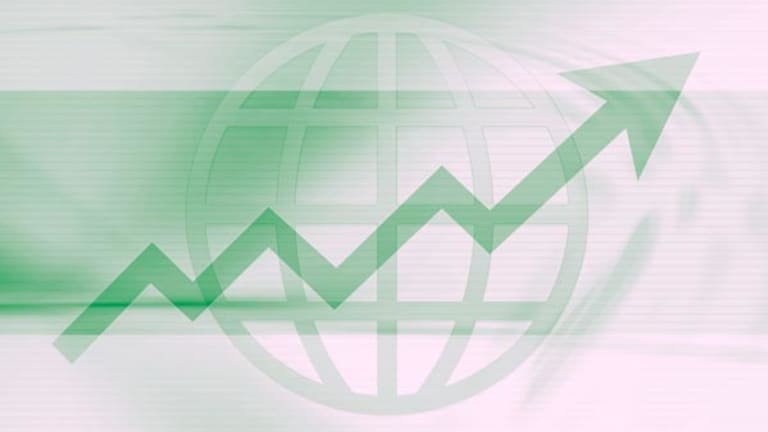 European Stocks Trade Lower Ahead of Federal Reserve Statement
European stocks are overwhelmingly in the red on Wednesday, building on Tuesday's slump.
LONDON ( The Deal) -- European stock indices were overwhelmingly in the red on Wednesday, building on Tuesday's slump, as investors awaited the Federal Reserve's statement on monetary policy after markets close.
The Federal Open Market Committee isn't expected to change rates after the meeting but its statement will be closely watched for clues, especially since it will be the Fed's first pronouncement since the European Central Bank embarked on quantitative easing and its Swiss counterpart unleashed currency chaos by unhinging the franc from its peg to the euro.
In Germany, an index of consumer confidence compiled by the GfK institute rose more than expected, while German import prices were weaker, declining 3.7% year-on-year.
In London, FTSE 100 was down 0.33% at 6,791.24. In Frankfurt, the DAX declined 0.36% to 10,589.80. The CAC in Paris dropped 0.57% to 4,598.57.
Greek indices continued their slump, with the Athens Composite Index down 6.43% at 733.11.
In London, Canary Wharf owner Songbird Estates rose about 6.5% to 342.5 pence after its board reluctantly agreed to accept a 2.6 billion pounds ($3.9 billion) hostile offer from leading shareholder Qatar Investment Authority teamed with Brookfield Partners. The board changed its stance after three key shareholders agreed to tender their stock to the 350-pence-per-share offer, meaning it's all but guaranteed to succeed.
Anglo American (AAUKY) , the world's fifth-largest mining group, was up more than 1% after releasing a fourth-quarter production report. But it warned of write-downs "given the sharply lower commodity price environment" and promised more details with full-year results due out on Feb. 13.
Copper and gold producer Antofagasta (ANFGY) fell close to 4% after its own fourth-quarter output update.
Irn Bru maker A.G. Barr gained a boost after a fourth-quarter update indicated the company is outperforming peers in the soft drinks sector.
In Stockholm, lender Nordea (NRBAY) was up well over 5% by late morning after beating fourth-quarter profit estimates and lifting its dividend by 44%.
Also in Sweden, Electrolux (ELUXY) gained more than 10% after announcing better-than-expected fourth-quarter profit news and declaring that moves to boost earnings in Europe are panning out.
But clothing retailer Hennes & Mauritz (HNNMY) , known as H&M, was down about 1% in Stockholm after warning that a stronger dollar would add to costs this year.
In Tokyo, the Nikkei 225 closed up 0.15% at 17,795.73. In Hong Kong, the Hang Seng closed up 0.22% at 24,861.81.