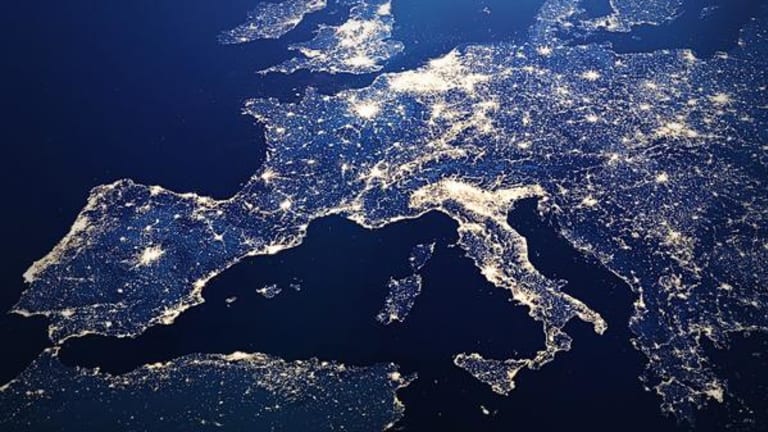 European Stocks Surge As Commodities Rebound and Political Risks Recede
European benchmarks surged Monday as commodity prices rebounded, boosting the resources sector, while political risks were also seen to have receded further.
European benchmarks surged Monday as commodity prices rebounded, boosting the resources sector, while political risks were also seen to have receded further.
Price action in commodities came on the back of statements from Russia and Saudi Arabia suggesting that the current OPEC oil production agreement could be extended into 2018 in order to support prices.
Adding fuel to the fires burning beneath commodity prices was economic data released overnight in China.
While industrial production, fixed asset investment and retail sales numbers from the world's second largest economy all came in below expectations, output of steel, cement and glass formed a bright spot.
This suggests that the domestic construction industry has remained in good health during recent weeks, according to Capital Economics, a consultancy based in London.
In addition, a regional victory for German Chancellor Angela Merkel helped push political risks to the sidelines in Europe during the session.
Futures prices for oil, iron ore, aluminum and copper were all higher by the close in London.
The commodity heavy FTSE 100 rose 0.26% to 7,454 at the close, after having clinched a new record during the session.
This is while the DAX added 0.29% to close at 12,807 in Frankfurt and the CAC 40 gained 0.20% to close at 5,417 in Paris.
In southern Europe, gains for Madrid's IBEX and Milan's FTSE MIB were not far from 0.50% shortly ahead of the close.
In individual stocks, Glencore (GLNCF) , Anglo American (NGLOY) and emerging markets-focused lender Standard Chartered (SCBFF) were all top of the board on London's blue chip index.
On the mid-market, cyber security stocks surged as investors bet that the digital security industry would have the last laugh in the wake of Friday's "ransomware" attacks.
Sophos Group (SPHHF) saw its stock rise by more than 7% to a new all time high of 368.4 pence. The shares are now up more than 40% for the year to date.
The London-listed tech company provides a range of cyber security software solutions to small and medium sized businesses, as well as public sector organizations.
NCC Group (NCCGF) saw its stock rise by more than 6% before it pared gains as investors bet that the fallout from Friday's attack will offer a new lease of life to its beleaguered cyber security consulting business.
Elsewhere in Europe, UBS (UBS) - Get UBS Group AG Report was the only large bank whose stock price fell, with the Singapore sovereign wealth fund having notified the company that it intends to sell 93 million shares in a placing to institutional investors.
GIC Private Limited is currently the largest shareholder in UBS, with a 5.7% stake, although this will fall to 3.3% after the sale is complete, making it the second largest holder of UBS stock.
In Frankfurt, utility RWE (RWEOY) and financial powerhouses Deutsche Bank (DB) - Get Deutsche Bank AG Report and Commerzbank (CRZBY) topped the DAX with gains ranging between 2.2% and 3.7%.
In Paris, mining and steel giant ArcelorMittal (MT) - Get ArcelorMittal SA ADR Report , car maker Peugeot (PEUGF) and chemicals firm Solvay (SOLVY)  were the top gainers on the CAC 40.