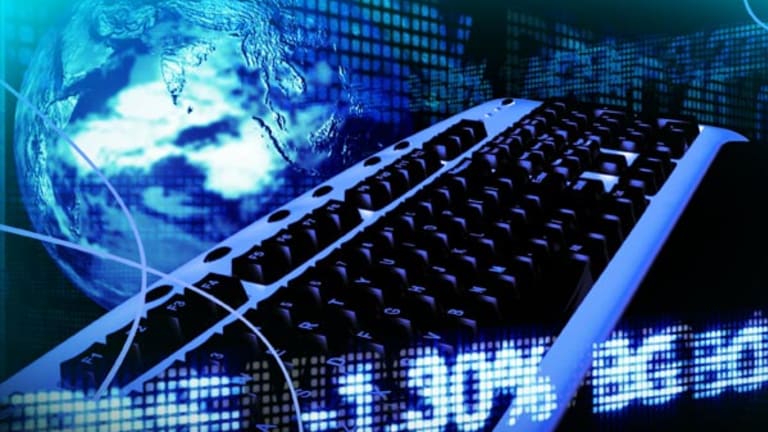 European Stocks Subdued on Volkswagen Power Struggle, Roaring Asian Stocks
European markets were subdued on Monday morning, despite the continuing exuberance in Chinese markets, as the chairman of Volkswagen squared off against its CEO.
LONDON (TheDeal) -- European markets were subdued on Monday morning, despite the continuing exuberance in Hong Kong and China, and an improvement in the French trade deficit for February. Questions over Greece's ability to meet ongoing debt repayments in the coming months continue to weigh on the mood. And there seems less confidence that China's apparent economic slowdown will translate into more economic stimulus measures there.
In London, the FTSE 100 was down 0.38% to 7,062.68, while in Paris the CAC 40 was 0.14% down to 5,248.03. In Frankfurt, the DAX was down 0.05% to 12,368.42, while in Athens the General Index was up 1.06% to 776.03.
In Frankfurt, a looming power struggle between the chairman and chief executive of car-making giantVolkswagen (VLKAY) has knocked the group's share price back 1.7% to €239.85 in early trading, although it recovered some of the loss later in the morning.
Chairman and patriarch Ferdinand Piëch on Friday publicly distanced himself from long-serving CEO Martin Winterkorn. But people close to Winterkorn have this morning been quoted suggesting he has no intention of standing down, and statements from Piëch's cousin Wolfgang Porsche and one of the labor representatives on the company board made it clear the chairman was speaking out of turn.
The Porsche and Piëch families control Volkswagen's shares, but labor representatives and the state Lower Saxony have an outsize influence on its board and it does not look right now as if Winterkorn is going anywhere before his contract expires at the end of next year.
Meanwhile Dublin and London-listed corrugated packaging company Smurfit Kappa (SMFTF) rose 2.44% to €29.60 on reports that U.S. paper manufacturing group International Paper (IP) - Get International Paper Company Report is contemplating an $8.9 billion bid for the company. People familiar with the situation downplayed that prospect, however. Australian paper manufacturing rival Amcor (AMCRY) has also been mentioned as a possible buyer.
British budget airlineEasyJet (EJTTF) lost altitude this morning, despite saying it has recruited a new Chief Financial Officer from bicycle and auto-spares retailer Halfords (HLFDF) . EasyJet was down 1.47% at 1,887 pence, while Halfords -- a mid-cap stock -- was down 1.7% at 463 pence.
In Tokyo, the Nikkei 225 was almost flat, closing the day down 0.01% to 19,906.46. In Hong Kong, the Hang Seng closed up 2.73% to 28,016.34, benefiting from a surge of Chinese mainland investment in Chinese stocks. In China, the Shanghai Composite was up 2.17% to 4,121.71.