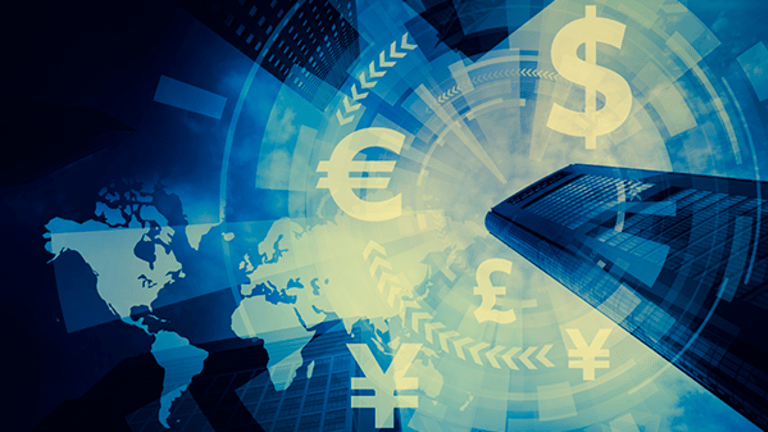 European Stocks Slump; U.S. Futures Lurch Lower as North Korea Rattles Markets
Dow futures point to 130 point slide at opening bell
Dow futures point to 130 point slide at opening bell
European stocks nursed heavy losses in early Tuesday trading as investors pulled risk from global markets all after a provocative missile launch by North Korea raised military tensions in the region and Tropical Storm Harvey continues to pound the U.S. states of Texas and Louisiana.
The Stoxx Europe 600 index, the broadest measure of regional share prices, was marked 1.14% lower by 08:45 London time, the biggest decline in two months, as the euro traded past the 1.20 mark against the U.S. dollar for the first time since January 2015 as investors continue to favor the single currency in safe-haven flows following a tepid speech from European Central Bank President Mario Draghi last week in Jackson Hole.
The euro has gained more than 6.7% so far this quarter against the greenback -- and 14.1% so far this year -- amid increasing speculation that Draghi will signal an exit from the Bank's extraordinary monetary policy strategies, including quantitative easing, as economic prospects in the region continue to improve.
European reinsurance stocks were also under renewed pressure Tuesday as industry estimates put the direct costs of Harvey's devastation in the region of $30 billion to $100 billion, a tab that would make it the most expensive natural disaster in history. France-based Scor SE (SCRYY) was marked 1.5% lower at €35.00 each in Paris while Germany's Munich Re (MURGY) was seen 1.2% lower at €172.75 each. In Zurich, Swiss Re (SSREY) traded 1.5% lower at Sfr85.50 each.
Britain's FTSE 100, which is heavily weighted by oil and financial sector stocks, was marked 1.25% lower in the opening 45 minutes of trading but was finding support by rising gold stocks after the bullion rose $11 an ounce to trade at a near 9.5 month high of $1,321 per ounce as investors ploughed cash into safe-haven assets and shunned the U.S. dollar.
The dollar index, a measure of the greenback's strength against a basket of six global currencies, was seen 0.33% lower at 91.90 while benchmark 10-year U.S. Treasury yields fell to around 2.10% in early London trading, the lowest since early November.
North Korea's latest missile test -- the first to fly directly over Japan since 2009 -- rattled investors and sent regional markets tumbling, with the Nikkei 225 falling 0.45% to close at 19,362.55 points as the yen touched an April high of 1.0833 against the greenback amid significant flows into safe-haven assets.
The region-wide MSCI Asia ex-Japan index, the broadest measure of share prices, was marked 0.47% lower by 09:00 London time while U.S. equity futures indicated a 130-point pullback for the Dow Jones Industrial Average at the start of trading on Wall Street.
Global oil prices traded modestly higher in the Asia session, with West Texas Intermediate crude futures for October delivery rising 0.1% to $46.60 as investors reset expectations for gasoline and crude demand amid refining and drilling platform shutdowns all along the Gulf cost in the wake of Harvey's torrential rains and Category 4 winds.