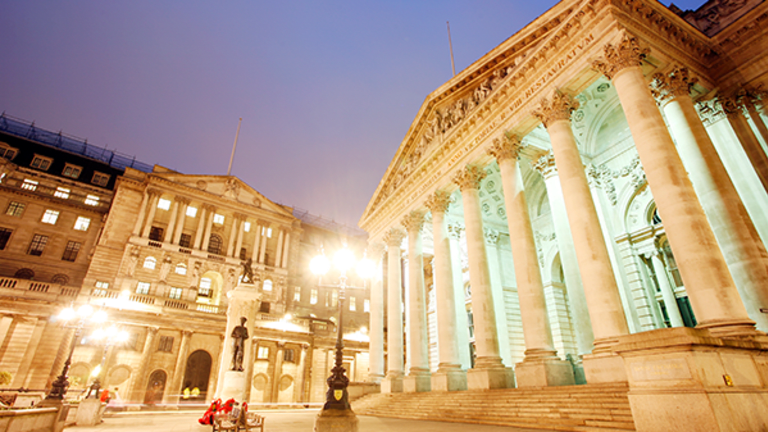 European Stocks Slump as Investors Look to Rates
Investors focused on the potential for higher interest rates.
Investors focused on the potential for higher interest rates.
European benchmarks slumped Thursday. Investors have renewed their focus on interest rates and the potential for tighter monetary policy to reverse the easy money flows that have helped to push markets to new highs during recent years.
Wednesday's FOMC minutes set up European markets for declines after its record showed policy makers expressing concern over the valuations in stock markets, while other comments prompted speculation that it might begin to shrink its balance sheet as soon as September.
The FOMC appeared to have conducted a proverbial hand off to the European Central Bank Thursday morning after minutes for the June meeting of eurozone policy makers showed Draghi & Co discussing a potential removal of language surrounding its further easing bias for bank's latest policy statement.
Continental European markets were the hardest hit with both the CAC 40 in Paris and the DAX in Frankfurt trading lower by almost 1% shortly ahead of the close.
The FTSE 100 was down more than 0.50% in London while the IBEX in Madrid was also on course for a lower close Thursday. The FTSE MIB in Milan was the only major European index to eke out a gain.
Among the biggest individual movers in London were clothing retailer Next (NXGPY) , which dropped more than 2% after going ex-dividend, while miner Glencore (GLNCF) and colostomy bag maker Convatec (CNVVY) also saw losses of more than 2%.
Airlines easyJet (EJTTF) and Ryanair (RYAAY) - Get Report were also noteworthy fallers, despite posting solid monthly traffic statistics over the course of the week, as investors are increasingly beginning to question how much longer the sector can continue its recent ascent.
German pharma company Merck KGAA (MKGAY) was among the biggest fallers on the DAX Thursday after the European Commission accused it of having breached antitrust laws by failing to disclose some information related to a recent merger. The shares were down nearly 2%.
France's Sodexo (SDXAY) was the biggest faller on the CAC 40 in Paris, with a loss of more than 5% for the session, after it missed expectations for third-quarter revenue growth and earnings. The performance prompted a series of analysts to cut their estimates for earnings out as far as the end of 2018, which sent the shares tumbling.
Meanwhile, Jim Cramer and the AAP team dig into energy often. Get their insights or analysis with a free trial subscription to Action Alerts Plus.
Visit here for the latest business headlines.