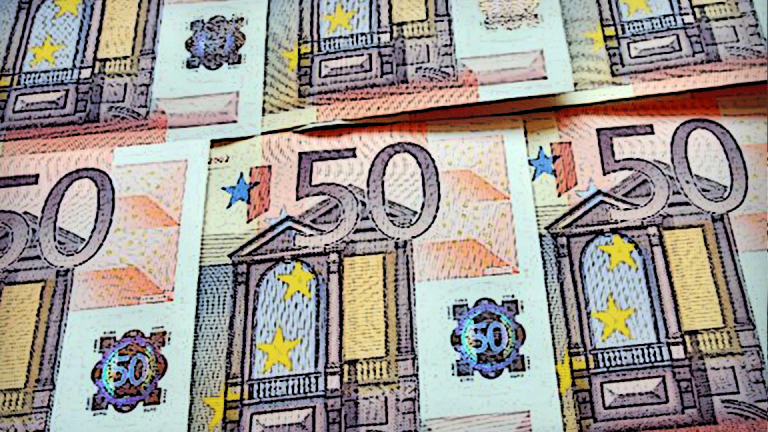 European Stocks Slip, Wall Street Futures Hold Firm Amid U.S. Dollar Rebound
Wall Street futures held on to modest gains Wednesday even as global stocks retreated from record highs ahead of a busy slate of U.S. corporate earnings.
European stocks opened modestly weaker Wednesday, following a pullback from record highs in Asia, as investors trimmed positions amid a rebound in the U.S. dollar and retreat in Treasury bond yields.
Wall Street futures, meanwhile, are still holding firm, with contracts tied to the Dow Jones Industrial Average marked 114 points higher than their Tuesday close and those linked to the broader S&P 500 adding 6.75 points, or 0.24%, ahead of a busy earnings slate which will include fourth quarter numbers from Goldman Sachs (GS) - Get Report , Alcoa Corp (AA) - Get Report , Bank of America (BA) - Get Report and US Bancorp (USB) - Get Report .
In Europe, the Stoxx 600 index slipped 0.18% by midday as benchmarks around the region retreated from recent highs, with the DAX performance index falling 0.12% and the CAC-40 in France slipping 0.3%. Curiously, stocks failed to get a boost from a weakening euro, which fell to 1.2232, around 0.5% off its recent three-year high, amid a report from Reuters that suggested the European Central Bank won't make any announced changes to its forward guidance when it meets next week in Frankfurt.
ASML NV (ASML) - Get Report , a Dutch supplier of tools and equipment for the semiconductor industry, hit a record high after stronger-than-expected fourth quarter earnings revived prospects to a renewed 'supercycle' in global chip demand.
The Amsterdam-based group said earnings for the three-months ending in December surged 23% to €644 million, topping analysts' forecasts of €4545 million, as sales jumped 34% to €2.56 billion with a gross margin of 45.2%. ASML also said that sales in the first three months of this year would likely hit €2.2 billion and that margins would improve to as high a 48%.
ASML shares were marked 5.34% higher by late morning in Amsterdam and changing hands at €161.80 each after hitting a record €162.40 earlier in the session and extending their three-month gain to 9.36%.
In Britain, the FTSE 100 index slipped 0.18% from its Tuesday close in the opening minutes of trading, with investors once again focused on the pound, which held at mid-2016 highs of 1.3780 despite softer-than-expected core inflation data yesterday that could slow the Bank of England's rate hike path. 
Overnight in Asia, stocks pulled back from their recent record highs as the U.S. dollar bounced from the three-year lows it reached earlier this week amid concern over a potential U.S. government shutdown as Congressional lawmakers squabble over budget allocations for immigration and the military. 
The U.S. dollar index, a measure of the greenback's strength against a basket of six global currencies, was marked 0.26% higher at 90.62 in early European trading, while benchmark 10-year U.S. Treasury yields held steady at 2.55% while 2-year note yields edged higher to 2.035%.
The MSCI Asia ex-Japan index, the region's broadest measure of share prices, eased by around 0.1% as it headed into the close of trading while Japan's benchmark Nikkei 225 fell 0.35% to 23,868.34 points, a level that still keeps equity valuations at their highest since 1991 amid rapid improvements for growth prospects in the world's third-largest economy.
Global oil prices were also modestly softer Wednesday ahead of private sector data on U.S. crude stocks later in the session, as investors used the trading lull to book profits in a market that has seen prices rally around 13% from early December levels.
Brent crude contracts for March delivery, the global benchmark for prices, were seen 0.6% lower at $68.84 per barrel while WTI contracts for the same month, which are more tightly linked to U.S. gasoline prices, were marked 0.4% lower from their Tuesday close at $63.47.
Bitcoin prices extended their recent plunge, taking the world's best-known cryptocurrency to a six-week low of $10,566.99 each, according to the bitstamp exchange, which feeds into the CME Group futures contract. Digital currencies around the world have been under increasing pressure of late amid moves by regulators and officials in the biggest trading markets -- including China and South Korea -- to clamp down on what they consider "excessive speculation".
Bitcoins were last seen 11.6% lower from their Tuesday close at $10,065, a move that hives more than 48% from their all-time Dec. 16 peak.