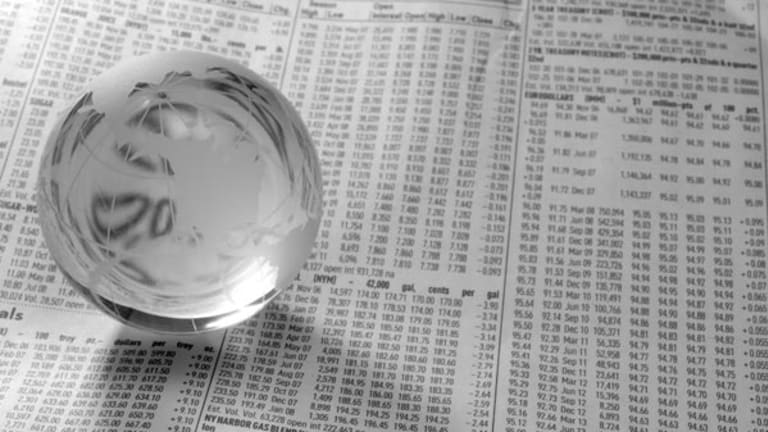 European Stocks Slip as Greece Debt Looms, U.K. Contemplates Leaving E.U.
Major European markets slipped as Germany and Greece seemed unable to come to an early agreement on Greek debt. Markets are cautious ahead of U.S. inflation figures.
LONDON (TheDeal) --  Major European markets slipped Friday morning after German Chancellor Angela Merkel emerged from a meeting with her Greek counterpart Alexis Tsipras to put a damper on hopes of an early agreement on Greek debt. Markets are also cautious ahead of U.S. inflation figures expected later today.
The falls came despite some relatively positive news on business confidence in France and marginally better-than-expected figures from Germany. The French national statistics office's manufacturing industry index hit 103 in May, its best result since August 2011, and there were strong results too in the wholesale and retail sectors. However, the overall index was still below the long-term trend at 97, dragged down by the services and construction sectors.
But London bucked the trend, as British Prime Minister David Cameron went into a European Union summit in the Latvian capital Riga in an upbeat mood over the possibility of eventually reaching agreement on E.U. reform. It's early days yet, but Cameron has promised British voters a referendum on whether to stay in the Union or leave it before the end of 2017. The outcome will depend on what he brings home from negotiations with other E.U. members in the months to come.
The FTSE 100 was up 0.43% at 7,044.66 in London, while in Paris, the CAC 40 was down 0.37% at 5,127.9. In Frankfurt, the DAX was down 0.44% at 11,812.30.
In London, cellphone operator Vodafone (VOD) topped the FTSE 100 leaderboard, up 4.6% at 253.65 pence a share, after strong results released earlier in the week continued to prompt merger speculation. The rally was helped by upgrades from Citigroup and Deutsche Bank analysts, who published notes remarking on comments from Liberty Global (LBTYA) chairman John Malone that Vodafone would be a "great fit" for his western European cable operations.
Malone's comments also appeared to suggest he'd be eyeing a breakup of the British company, which also has operations in many countries outside Western Europe.
British water company Severn Trent (SVTRF) was the biggest faller on the FTSE 100, after announcing a 53% fall in pretax profits to £148.2 million ($232 million). The company said it took a big charge from badly timed interest rate swaps.
Meanwhile in Switzerland, luxury goods group Richemont (CFRHF) saw a 35% drop in net income for the year to March 31, even though sales were up 4%. Richemont's troubles were as much a reflection of the strong Swiss franc as of falls in luxury spending in China and its neighboring markets in Hong Kong and Macau, following a crackdown on graft by Beijing. Japanese spending also fell following an increase in a national sales tax. Richemont, which had already warned the market of this outcome, was down 1.55% at Sfr85.5 a share.
In Asia, Tokyo's Nikkei 225 finished the day up 0.30% at 20,264.41, while in Hong Kong, the Hang Seng closed up 27,992.83. China's Shanghai Composite was up 2.83% at 4,657.6, after a strong week as the markets continue to hope for more stimulus from the government.