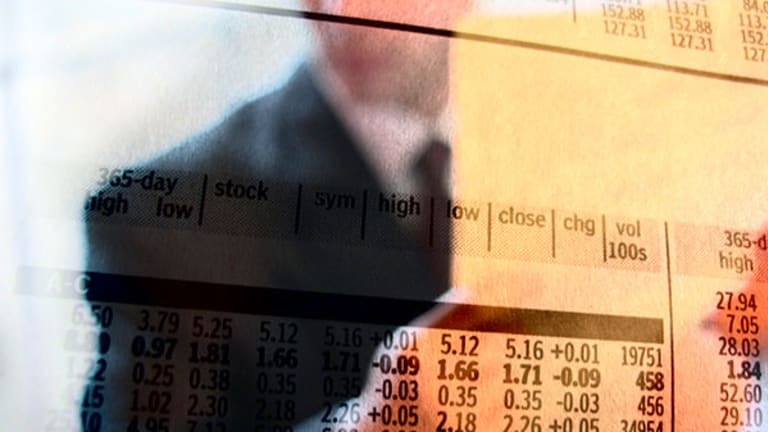 European Stocks Slide, Bond Rally as Investors Trim Risky Bets
European stocks retreated Friday as global investors trimmed risk positions amid questions over both the pace of Fed rate hikes and tax and spending plans from President Donald Trump.
European stocks traded firmly in the red Friday as global investors trimmed risk positions amid questions over both the pace of rate hikes from the U.S. Federal Reserve and tax and spending plans from President Donald Trump.
Germany's DAX led losses around the region, with the benchmark shedding 175 points, or 1.4%, by 12:00 GMT, putting the index on pace for its biggest single-day decline of the year. The region-wide Stoxx 600 Europe index, the broadest measure of share price performance, was quoted 1% lower at 369.2 points, trimming more than half of its gains for the week while Britain's FTSE 100 was trading 0.75% lower at 7,217 points.
Bank shares led London lower, with Royal Bank of Scotland Plc (RBS) - Get Royal Bank of Scotland Group plc Sponsored ADR Report  falling 3.6% after the state-owned lender posted a larger-than-expected full year loss of just under £7 billion, its ninth in a row, following massive litigation and writedown costs.
Standard Chartered (SCBFF)  was also on the back foot after it reported a larger-than-expected underlying loss for the fourth quarter and disappointed investors when it failed to reinstate its dividend for the full-year. Standard Chartered led FTSE decliners with a 4.4% fall to change hands at 717.6 pence each.
Bond markets were also active, with Germany's benchmark borrowing costs falling 2 basis points to 0.21%,  the lowest since late December, while yields on the country's 2-year bonds, known as schatz, traded at an all-time low of -0.93%. 
Gold prices also climbed to the highest levels since the U.S. Presidential elections as investors seek protection from rising political risks in Europe and a pullback in the U.S. dollar.
Spot gold prices were marked 0.62% higher in London trading and changing hands at $1,257 per ounce, the highest since Nov. 11. The gains extend a mid-December rally to more than 12%.
Investors have been unsettled by political developments in Europe, where far right candidate Marine Le Pen continues to gain support in France's upcoming Presidential elections and Germany's ruling coalition fell to second place in opinion survey for the first time in several years.
Markets were further troubled by statements from President Donald Trump, who referred to China as the "Grand Champion" of currency manipulators just hours after his Treasury Secretary, Steven Mnuchin, suggested the government was in no hurry to formally accuse the Chinese of such activity.
Mnuchin also said that the Trump administration's tax plans would likely not be passed into law before the summer and wouldn't have an impact on the world's biggest economy until next year.
The statements trimmed gains for the U.S. dollar index, which traded 0.20% lower in London at 100.79. The index, which measures the greenback's strength against a basket of global currencies, has fallen 3% so far this year.
Overnight in Asia, the dollar pullback hit commodity markets are held down gains for benchmarks around the region. The MSCI Asia sex-Japan index ended 0.58% lower while Japan's Nikkei 225 notched its third consecutive session decline.
The yen traded at a two-week high of 112.55 during the Tokyo session before paring gains to around 112.84 as the dollar found sellers around the region. 
Global oil markets, however, were slightly softer, as investors booked Friday profit after a solid week of gains. Data Thursday from the U.S. Energy Information Agency showed that commercial crude stocks grew by 564,000 last week, a figure that fell far short of the market consensus of 3.4 million but still indicated rising U.S. supply.
WTI futures for April delivery were quoted 0.71% lower at $54.06 per barrel while Brent contracts for the same month, the global benchmark, were 1% lower at $56.14.
The Dow Jones Industrial Average kept its record-breaking streak intact on Thursday, adding to records achieved over the past few weeks with another day of slight gains.
The Dow rose 0.17%, achieving a new record close of 20,810. The S&P 500 increased 0.04%. The Nasdaq wasn't so lucky, falling 0.43% following a mixed reaction to Tesla's (TSLA) - Get Tesla Inc Report recent quarter.
The Dow began its long stretch of records ten sessions earlier on the back of vague hints from Donald Trump over a forthcoming tax plan. However, with few developments on that front, the record rally has taken on a life of its own, benefiting from individual stock moves, such as a better-than-expected quarter from Walmart (WMT) - Get Walmart Inc. Report and reports DuPont (DD) - Get DuPont de Nemours, Inc. Report could clear regulatory hurdles in its merger with Dow Chemical (DOW) - Get Dow, Inc. Report .
U.S. futures prices are indicating a softer open, however, with the Dow likely to fall around 60 points at the bell, with 9 point and 25 point declines forecast for the S&P 500 and the Nasdaq respectively.