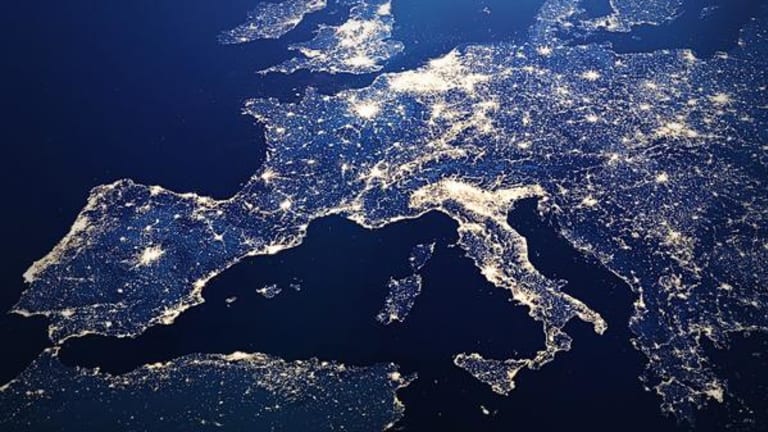 European Stocks Shake Off the Blues
Corporate earnings and calm in the mining sector helped to lift benchmarks across Europe Tuesday
European stock markets shook off their earlier blues on Tuesday, aided by more corporate earnings and a rare moment of calm in the mining sector, both of which helped to push benchmarks higher for the session.
Gains were evenly spread across the Continent with the FTSE 100 up 0.62% at 7,346 in London, while the DAX gained 0.54% to settle at 12,763 in Frankfurt. The CAC 40 index added 0.37% in Paris, closing at 5,402.
Rolls-Royce (RYCEY) topped the blue chip index in London Tuesday after the engineering firm announced a substantial minority stake in a joint venture to develop and produce a new fighter jet for the Turkish government. The shares were up around 4.5% by the close.
Glencore (GLNCF) and BHP Billiton (BHP) - Get BHP Group Ltd Sponsored ADR Report were also among the top gainers in the U.K., each with gains of more than 2%, after investors called a halt to a more than week long slump in the resources sector.
On the downside, Centrica (CPYYY) and other British energy stocks were left out in the cold as investors responded to a pledge by the U.K. government to cap energy prices if it is re-elected in June's general election.
Prime Minister Theresa May pledged to take as much as £100 ($129) off of the annual energy bill paid by households in a clampdown on what the government has described as a "broken" market.
Centrica stock fell more than 4% in early trading but later pared losses and eventually closed just 1.5% lower.
In Frankfurt E.On (EONGY) , the German energy producer, reported a steeper than consensus fall in sales for the first quarter on Tuesday, after the value of revenue earned in its U.K. division was eroded by the weaker value of sterling.
However, the shares rose sharply throughout the day after adjusted EBIT and EBITDA came in in-line with expectations, thanks to a stronger performance on costs and higher income from minority investments.
E.On shares rose more than 4% during the session to close at the top of the DAX.
Commerzbank (CRZBY) was also among the top risers after reporting a better than expected bottom line for the first-quarter, with the board saying it may upgrade its full-year guidance in the second quarter. The shares were up nearly 1.5% by the close.
In Paris, the market saw broad gains with more than two thirds of the companies listed on the CAC 40 rising for the session. Among the top gainers were Vivendi (VIVHY) , Lafarge Holcim (HCMLY) and Danone (DANOY) .