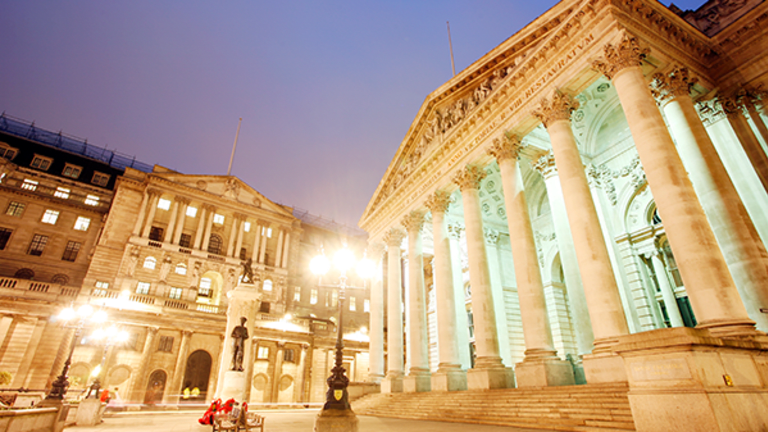 European Stocks Set For Modest Gains; Italy's Bank Rescue Plans in Focus
European stocks are called modestly higher but investors are likely to be focused on developments in a controversial bank rescue in Italy in the days and weeks ahead.
European stocks are set to kick off the week with modest gains at Monday's opening bell, but investors are likely to be focused on developments in a controversial bank rescue in Italy, as well as slowing inflation dynamics, in the days and weeks ahead.
All four of Europe's major indices, as well as London's FTSE 100, are expected to open in the green, according to financial bookmarkers CMC Markets, with bond yields likely to fall in anticipation of slower inflation in the months ahead.
Bank stocks around the region are likely to be in focus after Italy laid out plans over the weekend to wind up two failed lenders - Veneto Banca and Popolare di Vicenza - at a cost of around €17 billion to Italian taxpayers. The plans, which include a €5.2 billion payment to Intesa Sanpaolo (ISNPY) , the country's second-largest bank, as well as further state guarantees, are likely to raise significant concerns over Europe's newly-adopted bank rescue rules, which were designed to allow for the use of taxpayer funds only as a last resort.
Global oil prices rose modestly in quite Asia trading, and look set to extend gains into the European session after five consecutive weeks of losses. Any advance, however, is likely to be tempered by concerns over rising U.S. production rates, particularly after last week's Baker Hughes rig count data, which indicated that around 758 drilling units are in place around the Gulf of Mexico region, the most in just under three years.
West Texas Intermediate crude futures for August delivery were marked 1% higher at $43.45, while Brent contracts for the same month were seen at $46.00 at the start of the European trading session.
The U.S. dollar, however, as well as the European single currency, were little changed in overnight trading as investors trimmed bets on policy tightening from either central bank officials in Frankfurt or Washington owing to the recent collapse in oil prices and subdued consumer price dynamics.
That view was echoed late last week by St. Louis Fed President James Bullard, who said he would prefer to see signs that inflation is accelerating reliably past the Fed's 2% target before advocating for faster interest rate hikes.
The dollar index, which tracks the greenback's strength against a basket of six global currencies, was marked 0.02% higher at 97.28 at the start of European trading, while benchmark 10-year Treasuries were seen at 2.15%.