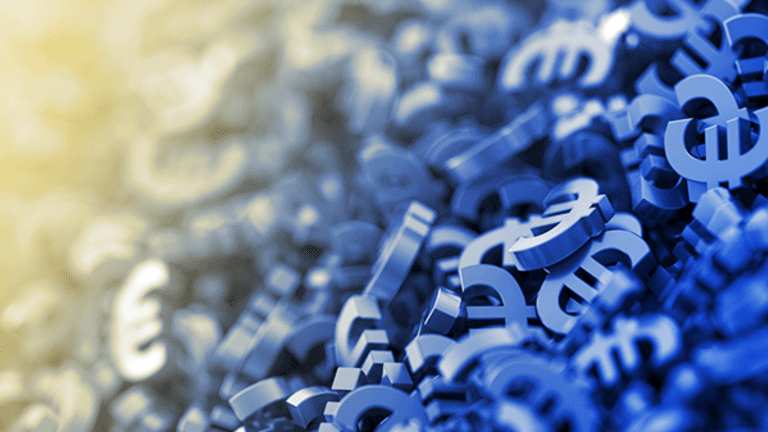 European Stocks Set For Mixed Open: U.K. GDP, Fed Rate Decision in Focus
Europe's bull run takes a breather
European stocks are set to open mixed Wednesday as investors await the first estimate of second quarter growth in the U.K. and what could be a key statement on balance sheet reduction from the U.S. Federal Reserve.
Britain's FTSE 100 is likely to slip 0.05% at the opening bell, according to financial bookmakers IG, with gains held down by a consistently strong pound, which was marked at 1.3017 at the start of European trading.
The U.K.'s Office for National Statistics will publish its first estimate of second quarter GDP at 09:30 London time, with analysts expecting a reading of 0.3% after a much slower-than-expected tally of 0.2% over the first three months of the year.
European markets are also likely to drift lower, with the DAX performance index in Germany called 0.1% lower and the CAC-40 in France likely to start the session little-changed from Tuesday's close.
The euro, which surged to a near two-year high of 1.1712 in Tuesday trading, was marked at 1.1639 against a firmer U.S. dollar by 07:00 London time as investors pared the currency's gains ahead of the Fed rate decision later in the session.
The greenback was also supported by news that Senate lawmakers voted to begin debate over an as-yet undetailed healthcare bill that Republicans hope will be the first step towards repealing and replacing the Affordable Care Act, otherwise known as Obamacare.
The dollar index, a measure of the greenback's strength against a basket of six global currencies, was marked 0.12% higher at 94.16.
Investors are currently pricing in a 48% chance that the Fed will lift rates in December, given the mixed nature of data in the world's biggest economy and the surprisingly slow pace of inflation. However, much of today's Fed watching will focus on any clues provided by Chairwoman Janet Yellen with respect to starting the process of trimming the $4.5 trillion balance sheet.
U.S. Treasury bond yields rose the most in nearly five months yesterday in anticipation of both the Fed's move and in the wake of another record-setting session on Wall Street which saw the S&P 500 close at an all-time high of 2,477.08 points and the Nasdaq rise to a new best - its 42nd of the year - of 6,412.17 points.
Global oil prices extended gains in overnight trading and into the European session with Brent crude rising past $50 a barrel after a bigger-than-expected drawdown in U.S. crude stocks.
The American Petroleum Institute said Tuesday that U.S. inventories fell 10.2 million barrels in the week ending July 21, more than four times more than analysts had expected, as domestic refineries accelerated their output pace.
West Texas Intermediate crude futures for September delivery, which rose more than 3% over the Tuesday session, were marked 0.85% higher at $48.30 per barrel by 07:00 London time. Brent contracts for the same month, the global benchmark, were seen another 1% higher at $50.55.
Early indications from U.S. equity futures suggest a mixed open for Wall Street, as well, with little-changes priced into the three benchmarks following earnings from Dow components Ford Motor Co. F, Boeing Co., and Coca-Cola Co.
Watch More from TheStreet:
5 Senators Who Risked Their Health to Take a Stand