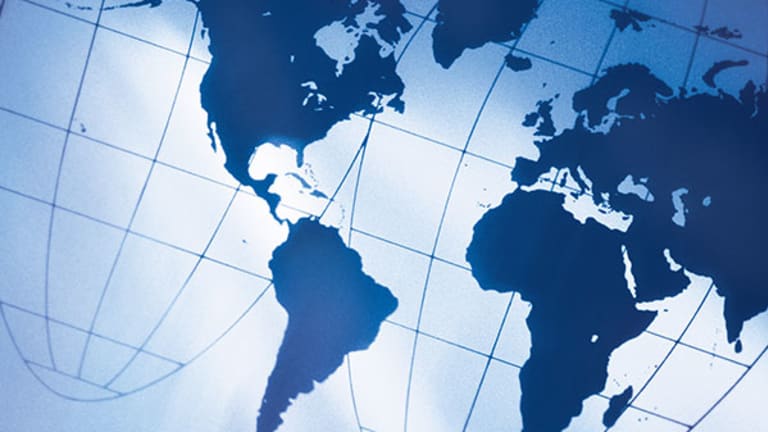 European Stocks Rise, Paris Leads Gains in Early Trading
European markets rise Tuesday, taking their lead from Asian markets outside of China, which shrugged off falls in base metal prices to post gains overnight.
LONDON (The Deal) -- European markets gained Tuesday, taking their lead from Asian markets outside of China, which shrugged off falls in base metal prices to post gains overnight.
Paris's CAC 40 led the gains in early trading, climbing 1.74% to 4888.43. In London, the FTSE 100 was up 1.73% to 6252.94, while Frankfurt's DAX was 1.46% higher at 10869.13.
British engineering group Smiths Group (SMGZY)  climbed just over 10% to 1,028.10 pence ($1.56) after it said it was confident it could hit its 2016 forecast figures despite reporting a 4% fall in revenue for the first quarter of its financial year. Anglo American (AAUKY)  was up 2.1% to 463.7 pence as it rebounded slightly from its record low of 445 .35 pence late last week. The company's shares have shed 31% of their value in the past month.
French oil services company Technip (TKPPY) was up 3.94% making it the top performer on the Paris market, as it benefited from expectations that the U.S. dollar will remain strong against the euro in the wake of the terrorist attacks in Paris. Technip bills much of its sales in dollars. The euro was worth 1.066 dollars Tuesday morning, down from a high of 1.081 on Friday.
Also in France, media and telecoms group Vivendi (VIVHY) was up 2.8% after it asked Monday for four seats on the 13 person-board of Telecom Italia. Vivendi owns just over 20% of Telecom Italia.
German steelmaker ThyssenKrupp (TYEKY) was the DAX's biggest gainer, up 3.33% after stockbrokers at Deutsche Bank, Commerzbank and HSBC Holdings upgraded its shares to buy in the past 24 hours. ThyssenKrupp's upgrades provided a boost to French rival ArcelorMittal SA, which climbed 3.8%.
In Sweden, automobile accessories maker Thule Group fell almost 5% to 104.50 Swedish krona ($11.98) per share, after its largest shareholder Nordic Capital offloaded a 15% stake at SEK 105 per share, reducing its holding to 29.3%.
On the economics front, there was a glimmer of good news out of the U.K. after the consumer price index, which tracks inflation across a basket of everyday items, came in at -0.1% for October, in line with forecasts. The result further damped expectations that the Bank of England might increase interest rates any time soon, with economists tipping mid-next year as the earliest possible date.
Asian markets were generally positive overnight with only mainland China bucking the trend. The Shanghai Composite closed down 0.06% to 3604.8, while the tech-heavy Shenzen Composite was down 0.88% to 2231.18. Japan's Nikkei 225 climbed 1.22% to 19630.63, while in Hong Kong the Hang Seng added 1.15% to climb to 22264.25.
Those gains came despite a dip in copper prices, often a proxy for Chinese growth expectations, which fell 2.4% to a six-year low of $2.1155 a pound on Monday.