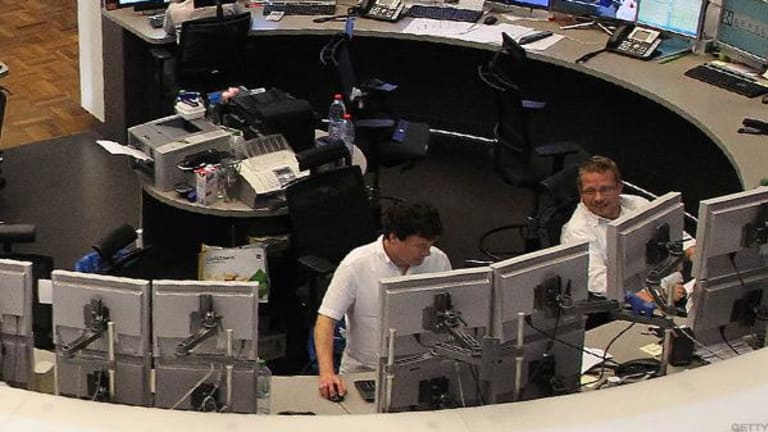 European Stocks Rise on Optimism for Trump Address
Defense stocks were onto a winner Tuesday, following President Trump's pledge to boost military spending, while investors were also optimistic about the looming address to Congress.
European benchmarks rose on Tuesday with risk stocks leading the way, as optimism rose among investors ahead of a key address by U.S. President Donald Trump.
Just more than one month into the presidency, and after several months of strong gains for markets, investors have been increasingly anxious to both hear details of Trump's key initiatives but to also see action.
Tuesday saw investors betting that the newly inaugurated president would deliver during his maiden address to Congress, prompting a rise in both stock markets and bond yields.
The FTSE 100 rose by 0.14% to close in London at 7,263. However, it will lose three of its constituents overnight in the quarterly reshuffle, and gain three from the mid-market FTSE 250 index, in the latest quarterly reshuffle. Mobile phone and electronics retailer Dixons Carphone (DSITF) is seen as among those most likely to fall out of the index. 
The DAX gained 0.10% in Frankfurt before settling at 11,834 and the CAC 40 in Paris closed some 0.28% higher at 4,858.
In southern Europe markets were mixed, with the IBEX in Madrid rising, but the FTSE MIB in Milan falling to post a fractional loss.
The Stoxx Europe 600 index, which is currently the broadest measure of European stocks, rose by 0.29% to 370.4.
In London, defense companies were the star performers, following a double whammy of positive financial results and the bumper increase to the U.S defense budget that Trump pledged on Monday.
Meggitt (MEGGF) , which is one of Lockheed's (LMT) - Get Free Report F35 partners, saw its stock surge by more than 13% after it beat expectations with its full-year numbers. The firm returned to organic growth during the recent year, with sales increasing 1%, and guided for organic growth of between 2% and 4% in 2017.
Also in London, fellow defense engineer GKN (GKNLY) , saw its stock rise by nearly 5% after it too beat expectations for full-year numbers.
GKN and Babcock International (BCKIF) occupied the top two spots on the FTSE 100 while Meggitt topped the FTSE 250. Both companies have a considerable exposure to U.S. government defense spending.
Safran (SAFRY)  was the top riser in Paris, with shares up by nearly 2% as they recovered losses brought about late last week by a dispute between the company and one of its investors over the $9 billion acquisition of Zodiac Aerospace.
In Germany, the top risers were Commerzbank (CRZBY) and Deutsche Bank (DB) - Get Free Report , which both benefited from a rebound for many risk stocks, particularly those in the banking sector.