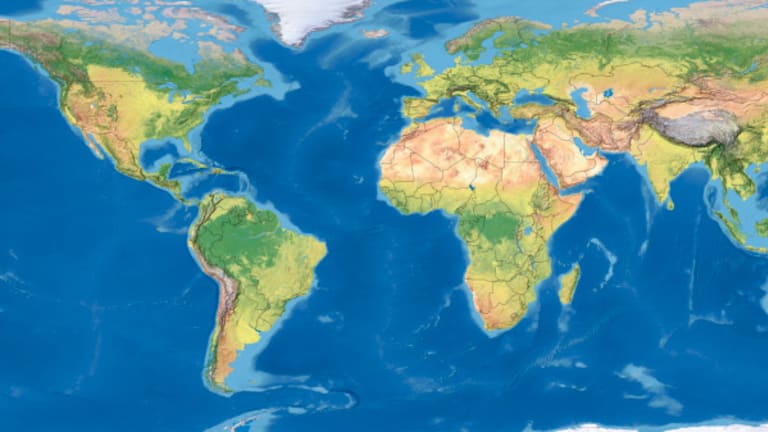 European Stocks Rise, Chinese Shares Gain on Hopes for Relaxed Monetary Policy
Europe's major stock indices recovered from Tuesday's selloff, following Chinese stocks higher.
LONDON ( The Deal) -- Europe's major stock indices recovered from Tuesday's selloff, following Chinese stocks higher amid hopes weak price data will encourage the People's Bank of China to relax monetary policy in order to spur growth.
But Greek indices continued to fall with Greek government bonds amid worries next week's snap presidential elections could lead to the anti-austerity Syriza party taking power, and unleash carnage for investors. The Athens Stock Exchange General Index was down 0.73% at 869.23, having tumbled 13% on Tuesday.
Chinese consumer prices unexpectedly slipped by 0.2% in November from the month before, with the pace of annual inflation slowing to 1.4%, the lowest rate in five years. Producer prices fell by 2.7% on the year, more than expected.
In London, the FTSE 100 was up 0.21% at 6,543.36. In Frankfurt, the DAX rose 0.74% to 9,866.46. The CAC 40 in Paris climbed 0.43% to 4,282.23.
In London, equipment rental company Ashstead Group led the FTSE 100 higher, rising almost 8% as it posted strong first-half results and lifted its profit forecast for the full year.
Restructuring outsourced services provider Serco (SECCY) rose more than 6% on news that the Australian government has renewed its contract to provide immigration services following a competitive tender. The government values the contract at A$1.9 billion ($1.6 billion) over five years, but the price depends on the volume of work.
Gas producer BG Groupundefined edged higher after confirming it will sell an Australian pipeline to APA Group for $5 billion.
In Zurich, chemicals company Sika fell after a vehicle of the Burkard family requisitioned a shareholders' meeting to oust three board members. Sika's board had on Monday already threatened to resign after the Burkard family struck a controversial Sfr2.75 billion ($2.8 billion) side-deal to sell their stake, which represents 52% of the voting rights, to France's Cie. de St Gobain, which has no plans, or obligation, to make an offer for the outstanding shares.
In Frankfur,t German tour operator Tui, which is in the process of merging with separately listed subsidiary Tui Travel (TTVLF) , gave up initial gains after exceeding analysts' profit estimates, and its own targeted growth range, with its full-year results.
Mainland Chinese stock indices closed up as high as 4.2% on the weak price data. In Hong Kong, the Hang Seng gained 0.16% to close up 23,524.52. In Tokyo, the Nikkei 225 fell 2.25% to close at 17,412.58 as the yen rose as nervous investors sought a safe-haven currency.