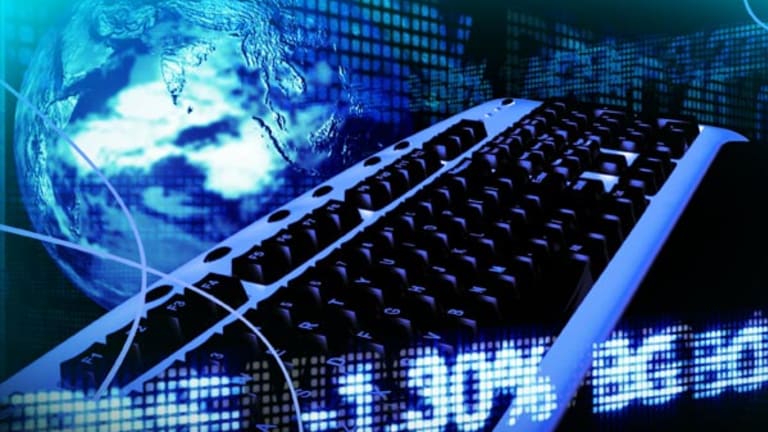 European Stocks Rise as Traders Await Word on Possible ECB Stimulus
European markets on Thursday are trading around the high levels seen earlier in the week.
LONDON ( The Deal) -- European markets on Thursday have been trading around the high levels seen earlier in the week, as traders waited for decisions on interest rates and possible quantitative easing from the European Central Bank. Analysts have been playing down expectations, however, despite the slowing eurozone economy and have warned that markets could fall in disappointment if the ECB does nothing.
Frankfurt's Dax index, in particular, has been hovering around the psychologically important 10,000 mark for the past few days and seems to have taken some encouragement from Russia moves to stabilize the ruble. A weaker Russian currency can spell bad news for German exports.
The Dax was up 0.49% at at 10,020. In Paris, the CAC 40 was up 0.41% at 4,410, and in London, where the Bank of England is expected to keep interest rates on hold at its meeting Thursday, the FTSE 100 was up 0.07% at 6,721. 
The biggest riser in London twas small and medium business accountancy software provider Sage Group (SGPYY) , which is still benefiting from Wednesday's strong results announcement. Sage was up 4.76% at 442.2 pence. It was followed by TUI Travel (TTVLF) which announced underlying profits up 3% to 475 million pounds ($745 million), despite falling revenue from its Russian and Ukraine business. The company is due to merge with its German parent TUI AG in an all-share deal later this month, so this is its last year as a standalone listed company.
Anglo-Dutch consumer goods group Unilever (UL) - Get Unilever Plc Report  was up 1.5% at 2,716 pence after announcing the spin-out of its margarines and spreads business, which makes Flora brand margarine. The unit is holding back growth, although its stead cash-flows are thought likely to attract private equity buyers.
Pay TV operator Sky was up 0.86% at 935 pence on the surprise sale of its betting operation Sky Bet to private-equity firm CVC Capital Partners Group in a deal valuing the business at up to 800 million pounds. It will retain 20% of the company and a seat on the board.
In Asia, China's stock markets are rivalling India's as the star performers, despite the country's economic slowdown. The benchmark Shanghai Composite was up 4.35% at 120.84, up 28.8% on a year ago. Hong Kong's Hang Seng Index is up 1.72% at 23,832.56, while Japan's Nikkei 225 closed up 0.94% at 17,887.21.