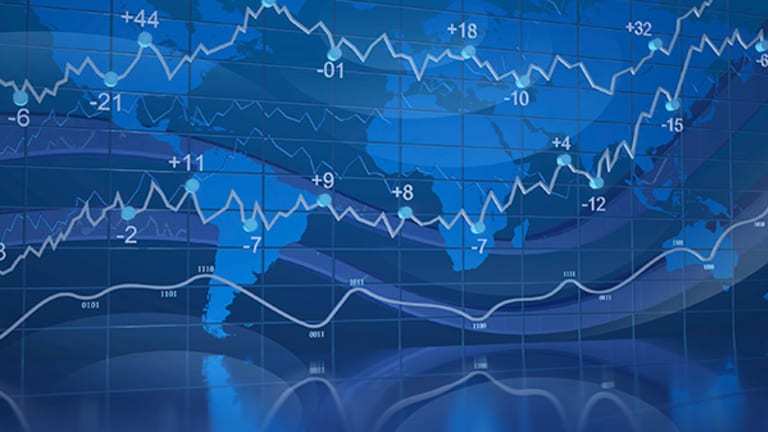 Publish date:
European Stocks Rise as Oil Prices, Oil Stocks Gain
European stocks move higher on Wednesday as oil prices rise and China's premier expresses confidence in the world's No. 2 economy,
European stocks move higher on Wednesday as oil prices rise and China's premier expresses confidence in the world's No. 2 economy,
LONDON (The Deal) -- European stocks moved higher on Wednesday after investors gained comfort on the twin worries of oil and China as the Federal Reserve prepared to end a two-day policy meeting.
In China, Premier Li Keqiang expressed confidence in the world's No. 2 economy, declaring it would avoid a "hard landing." Meanwhile, oil prices rose, with Brent crude edging up 0.39% to $38.89 a barrel, on reports that the Organization of the Petroleum Exporting Countries will consider output cuts at an April 17 meeting even if Iran doesn't participate. Gold, silver and copper prices slipped, however.
Fed policy makers are seen likely to keep rates on hold when they announce their decision at 2 p.m. EDT on Wednesday. Subsequent comments from Fed boss Janet Yellen at a press conference scheduled for 2:30 p.m. will be scrutinized for clues on policymakers' thinking on the state of the U.S. and global economies.
In London, the FTSE 100 rose 0.35% to 6,161.72. In Frankfurt, the DAX climbed 0.57% to 9,990.49. The CAC 40 in Paris rose 0.44% to 4,492.27.
S&P 500 futures edged up 0.14%.
Oil makers including BP (BP) - Get Report , Royal Dutch Shell (RDS.A) , Total (TOT) - Get Report , Repsol and Eni (EIPAF) posted modest 1%-plus gains on their respective exchanges.
London Stock Exchange Group (LNSTY)  edged lower in London and Deutsche Boerse (DBOEY) moved marginally higher in Frankfurt as the companies finalized a merger agreement to unite under a holding company worth close to $30 billion. It will be 54.4% owned by shareholders of the German partner, which will insert its CEO at the top of the combo. Intercontinental Exchange said on March 1 it was considering its own bid for London Stock Exchange.
Financial-services price comparison site Moneysupermarket.com dropped 5.4% to 325 pence in London after founder Simon Nixon sold his remaining 6.9% stake at a price of 328 pence to raise £124 million ($175.1 million).
London-listed, Jordan-based Hikma Pharmaceuticals (HKMPF)  dropped more than 6% after the company's 2016 guidance disappointed investors even as 2015 earnings came in ahead of expectations. Jefferies International analysts noted that the shortfalls are slated to come in at its U.S. generics operations and in injectables.
In Frankfurt, troubled engineering and construction company Bilfinger (BFLBY) slumped more than 9% as the company posted a €489 million ($542 million) full-year loss because of write-downs and other one-time items and suspended its dividend. Bilfinger also delayed a decision on whether to accept any of the takeover proposals it has received for parts of its building and facility division, a unit it had previously designated as core. It said it's weighing up its options carefully since a "decision on a possible sale would have far-reaching consequences for the future positioning and strategy of the group."
The Nikkei 225 in Tokyo closed down 0.83% at 16,974.45 and the Topix dropped 0.84% to 1 ,360.
Sharp (SHCAY) tumbled 11.8% on reports that Taiwan's Hon Hai Precision Industry Co., known as Foxconn, had delayed signing a 600 billion yen ($5.3 billion) rescue deal while it sought clarity on electronics maker's earnings.
In Hong Kong, the Hang Seng slipped 0.15% to 20,257.70. On mainland China, the CSI 300 composite index jumped 0.50% to 3,090.03.
In Australia, the S&P/ASX 200 edged up 0.15% to 5,119.03.