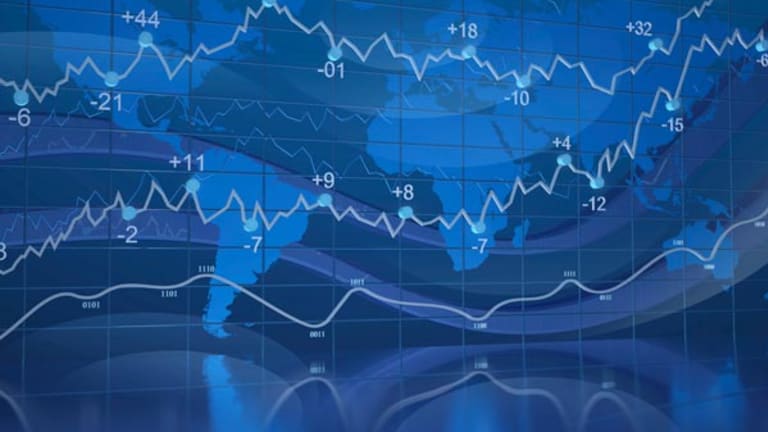 LONDON (The Deal) -- European stock indices rose on Thursday as minutes from the Federal Reserve's last rate-setting meeting quelled nervousness about the monetary outlook and European data pointed to sustained low rates.
The minutes of the Federal Open Market Committee's July 29-30 meeting said policymakers agreed that a "highly accommodative stance of monetary policy remains appropriate" and pledged to flag any changes well in advance.
In the eurozone, the Markit Economics' purchasing managers' index for August was weaker than expected and fell from July, while in the U.K. July retail sales rebounded 0.5% from June, after a decline of 0.1%, but the annual growth rate slowed to 2.6%, below expectations.
In London, the FTSE was up 0.34% at 6,788.35. In Frankfurt, the DAX gained 0.38% to 9,350.39. The CAC in Paris climbed 0.58% to 4,265.59.
In Vienna, Raffeisen Bank International, a lender with a strong presence in Russia, was up more than 6% after the company reassured investors about the outlook for that market in its first-half results presentation. The company said the impact of U.S. and European Union sanctions on Russian on its own business was very low.
Click the video below for a closer look at European stocks today

WATCH: More market update videos on TheStreet TV
In Amsterdam, Dutch grocer Royal Ahold fell more than 2% after second-quarter earnings lagged forecasts because of a weak performance in the U.S., partly because of rival store openings in some of its markets. Sales were down 1.1% at 7.4 billion euros ($9.8 billion) and profit from continued operations fell almost 23% to 158 million euros.
In London, outsourced services provider Quindell was down 8% despite announcing that first-half sales had more than doubled and pretax profit rose almost four-fold. It said it was on track to meet full-year targets. The Alternative Investment Market-listed company earlier this year came under attack from Gotham City Research, whose research the target said was libellous.
In Paris, IT services company Atos erased losses that it sustained Wednesday on completion of its 620 million euros takeover of smaller rival Bull and was up more than 2% by mid-morning.
Chipmaker Infineon Technologies' shares were little changed in Frankfurt as investors got their first chance to react to the company's $3 billion deal, announced late Wednesday, to buy El Segundo, Calif.-based International Rectifier (IRF) .
The Munich company's shares had fallen 1.4% Wednesday on reports of a $2 billion acquisition of a U.S. company.
In Hong Kong, the Hang Seng fell 0.66% to 24,994.10, with mainland Chinese indices also predominantly in the red after Markit Economics/HSBC Holdings plc's August purchasing managers' index fell more than expected.
In Tokyo, the Nikkei 225 closed up 0.85% at 15,586.20.