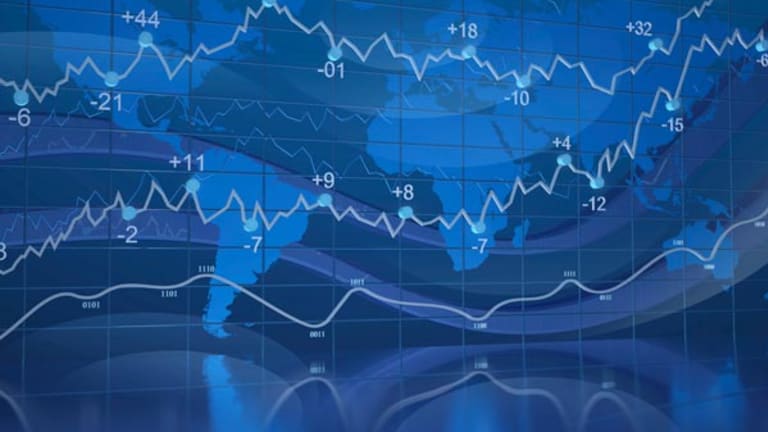 European Stocks Rise as Confidence in Economic Recovery Grows
European stocks rose on Monday as March gains in eurozone economic sentiment and the business climate indicator added to confidence that the recovery is gathering pace.
LONDON (TheDeal) -- European stocks rose on Monday as March gains in eurozone economic sentiment and the business climate indicator added to confidence that the recovery is gathering pace.
In London, the FTSE 100 was up 0.49% at 6,888.41, while in Paris, the CAC 40 added 0.98% to 5,083.56. In Frankfurt, the DAX jumped 1.45% to 12,040.40.
Indices rose after the latest data from the European Commission showed that economic sentiment in the eurozone improved by 1.6 points to 103.9 in March, and gained 0.9 points to 106.1 the 28-nation E.U., continuing the upward trend observed since the start of the year.
A separate report showed that the business climate indicator for the euro area advanced by 0.14 points to 0.23 in March, as managers' production expectations as well as their views on past production, overall order books and export orders improved significantly.
In London, insurance claims processor Quindell (QUPPF) jumped 8.15%. It announced an agreement to sell its professional services division to Australian law firm Slater and Gordon for an initial £637 million ($946 million) in cash.
The seller also said it will use proceeds from the sale of its largest unit to repay debt and for general working capital and investment purposes. It will also narrow its focus to insurance-related technology as it takes a more conservative accounting approach.
Also in London, Kingfisher (KGFHY) rose 2.68% after the company announced that it's calling off its acquisition of French home improvement and do-it-yourself retailer Mr Bricolage after failing to get the necessary antitrust clearance.
The £275 million ($302 million) deal had been conditional on getting clearance by March 31, but Kingfisher said that an extension could not be agreed by all parties. In a statement, Kingfisher said it's considering all of its options.
In Zurich, Dufry (DUFRY) rose 5.10% after announcing an agreement to acquire Italian competitor World Duty Free (WDFPF) for €2.6 billion ($2.8 billion) to form a company that will operate about 24% of the global airport retail market with operations in 67 countries.
Dufry will initially acquire the Benetton family-controlled Edizione's 50.1% stake in World Duty Free, and then launch an offer for the rest of World Duty Free. The Basel-based buyer is looking to the deal for attractive long-term concessions across several major European airports, including the recently extended London Heathrow and in Spain to complement Dufry's strong Mediterranean footprint.
In Milan, World Duty Free shed 8.4%.
Holcim (HCMLY) rose 0.20% in Zurich while Lafarge (LFRGY) fell 1.36% in Paris, amid reports that Holcim's second-biggest shareholder plans to vote against the Swiss cement-maker's revised merger agreement with Lafarge.
Novartis (NVS) - Get Novartis AG Report rose 0.78% as investors welcomed news of a multiyear cancer immunotherapy research and development alliance with Aduro Biotech.
The deal will see Novartis make an upfront payment of $200 million and an initial equity investment of $25 million, with a commitment for a further $25 million equity investment at a future date. The companies will share profits in the U.S., Japan and major European countries, with Novartis paying Aduro royalties for sales in the rest of the world.
Later today all eyes will shift to the U.S. for data on February personal incomes and spending, as well as on pending home sales for February. After the close of European trading, Greek Prime Minister Alexis Tsipras is due to brief lawmakers in Athens on talks with creditors over this past weekend in Brussels.
Asian stocks were also mainly in positive territory, with the Hang Seng adding 1.51% in Hong Kong to 24,855.12, and the Nikkei rising 0.65% to 19,411.40 in Tokyo.