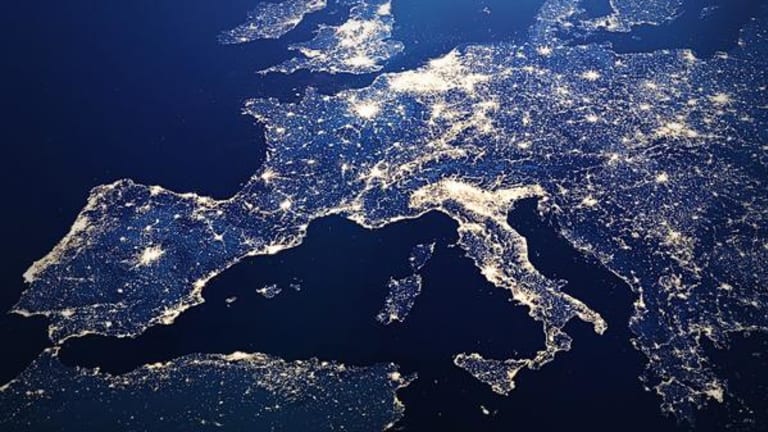 Publish date:
European Stocks Rise as Brexit Trigger Fails to Fray Nerves
U.K. stock markets were boosted by dollar earners while continental stocks also enjoyed a boost after what was seen as a conciliatory speech from Prime Minister Theresa May.
U.K. stock markets were boosted by dollar earners while continental stocks also enjoyed a boost after what was seen as a conciliatory speech from Prime Minister Theresa May.
The majority of European stocks rose on Wednesday after markets held their nerve in the wake of Prime Minister Theresa May's move to formally begin Britain's exit from the European Union.
May notified the European Commission of the U.K's intention to withdraw from the union, beginning a two-year period in which both parties must agree the terms of their parting and establish their future relationship.
Markets were well prepared in advance of the move and so the market reaction, which was positive across the board, should come as little surprise to observers.
Investors may even have been encouraged by what was perceived as a broadly conciliatory speech in parliament, where she expressed a desire to work constructively with those in Europe in order to reach an agreement that works for both sides.
With much of the Brexit related downside already priced into the market, sterling rose sharply against all of the majors in the aftermath of the announcement.
This is while the euro fell steeply against its major rivals, including sterling, as traders awoke to the idea that there will be costs on both sides of the Brexit divide and that many of these were yet to be priced into the euro.
British benchmarks were boosted as foreign currency earning stocks, of which there are many, rose in expectation that sterling will fail to hold gains the entire time that Brexit related economic uncertainty hangs over the currency.
The FTSE 100 rose by 0.41% to close at 7,373 in London while the mid-market FTSE 250 index gained 0.13% to settle at 18,978.
In Frankfurt, the DAX gained 0.40% to close at 12,203 while in Paris, the CAC 40 added 0.45% before coming to rest at 5,069.
In southern Europe, Madrid's IBEX and Milan's FTSE MIB both finished in the red, proving the only major exceptions to Wednesday's rule. Growth sensitive stocks weighed on both indices with the respective banking sectors topping the list of fallers.
In individual stocks, London Stock Exchange (LDNXF) and private equity outfit 3i Group (TGOPF) were the top two risers in London, with gains of 2.7% and 5.7%, respectively.
LSE stock rose sharply after it said that it would go ahead with a bumper dividend payment that was due to shareholders as part of its tie-up with Deutsche Boerse (DBOEY) , which was formally blocked by the European Commission on Wednesday.
This is while 3i Group was seemingly a beneficiary of an upgrade by analysts at Morgan Stanley (MS) - Get Report .
Mining, metals and petroleum company BHP Billiton (BHP) - Get Report , equipment rental company Ashtead (ASHTF) and British American Tobacco (BTI) - Get Report were all noteworthy gainers.
In Frankfurt, Deutsche Bank (DB) - Get Reportwas among the top risers on the DAX index, alongside Daimler (DDAIF) , with gains of 1.3% and 1% respectively.
S&P Ratings recently upgraded Deutsche following changes to German law that, it said, would make senior creditors of the lender more safe.
Daimler led the European auto sector higher on Wednesday as investors reacted to bullish guidance delivered by management at the company's annual shareholder meeting.
The maker of Mercedes-Benz cars and trucks said that it has seen a strong start to the year, with unit sales increasing in each period, marking the fourth straight year of sales growth.
In Paris, oil and gas engineer Technip (TKPPY) topped the CAC, along with electric utility company Engie (ENGIY) , after posting gains of 4.5% and 2.9% respectively.