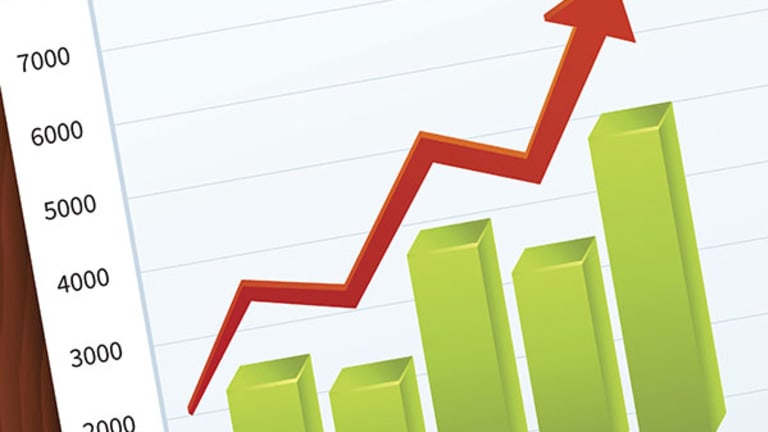 European Stocks Rebound; Merkel Grants Time for U.K.'s Brexit
Benchmark indices rise for the first time since Thursday.
Benchmark indices rise for the first time since Thursday.
European stocks rebounded dramatically on Tuesday to post their first gains since before the U.K. voted to leave the European Union last week.
Stocks gained on expectations global policymakers will offer stimuli amid Brexit uncertainty, whether through rate cuts or otherwise. The Bank of England and the Bank of Japan are two such central banks seen offering assistance while some observers say the Fed's next move on rates could now be down rather than up.
Yesterday in Berlin, on the initiative of German Chancellor Angela Merkel, the leaders of Germany, France and Italy agreed to let the U.K. file to begin talks about leaving the EU at its own speed, countering a demand from the European Commission president that Britain fires the starting gun immediately. 
The  FTSE 100 was up 2.10% at 6,108.01. In Frankfurt the Dax was up 2.01% at 9,454.67 and in Paris the Cac 40 sprung back by 2.41% to 4,080.77.  Indices rose for the first time since Thursday, before the referendum results were out.
S&P 500 mini futures were recently up 1.08%. The pound was recently up 0.62% against the dollar at $1.3307. Brent crude was up 2.06% at $48.13 per barrel and gold slipped 0.96% to $1,311.88 as investors - for the moment at least - regained their appetite for riskier assets than that precious metal. 10-year German government bond yields rose 2 basis points to minus 0.10%.
German carmaker Volkswagen (VLKAY) was up more than 2% in Frankfurt amid reports it had reached a $15 billion settlement over a class action suit brought by car owners over emission tests rigging in the U.S.
In London financial shares including Lloyds Banking Group and Legal & General Group rose after heavy losses yesterday. Home builders including Taylor Wimpey, Persimmon and Redrow gained.
U.K. retailer Carpetright sunk 17% after warning of a cautious outlook after the Brexit vote.
It said same-store sales rose 6.3% in June after dropping 7.6% in May.
CEO Wilf Walsh said the first weeks of the new financial year "have been more challenging" and the Brexit vote further complicates the outlook.
Engines maker Rolls-Royce (RYCEY) rose about 2% after it said trading in the first five months has "been broadly in line with expectations" and kept its full-year outlook unchanged. It also said the U.K.'s Brexit vote "will have no immediate impact on our day-to-day business."
"The medium and long term effect will depend upon the relationships that are established between the U.K., the EU and the rest of the world over the coming years," it said.
Asian stocks were mixed, with Japanese government bond yields sinking to record lows.
In Tokyo the Nikkei 225 closed up 0.09% at 15,323.14, after surging 2.39% on Monday on hopes of government intervention to curtail the rise of the yen. The Topix fell 0.09% to 1,224.62.
Carmakers continued their decline amid Brexit-related export worries. Mitsubishi Motors (MMTOF) , Mazda (MZDAY) and Toyota (TM) - Get Report were among the biggest decliners. Shareholders in Daihatsu Motor on Wednesday vote on Toyota's $3.1 billion bid. Daihatsu shares were recently down more than 3%, in line with peers.
Japanese yields on 30-year, 40-year and 10-year 10 all touched record lows on Tuesday, with the 10-year bond falling to minus 0.225%.
In Hong Kong the Hang Seng closed down 0.49% at 20,127.18.
CK Hutchison  closed down 2.2% after Moody's said Brexit was negative for the company, which is heavily exposed to the U.K. However, it said the U.K.'s retreat from the EU wouldn't affect CK Hutchison's issuer rating or outlook. Another Li Ka-shing affiliate, Cheung Kong Infrastructure, fell 2.4%. That company also has substantial British interests.
On mainland China the CSI 300 composite rose 0.51% to 3,136.40.