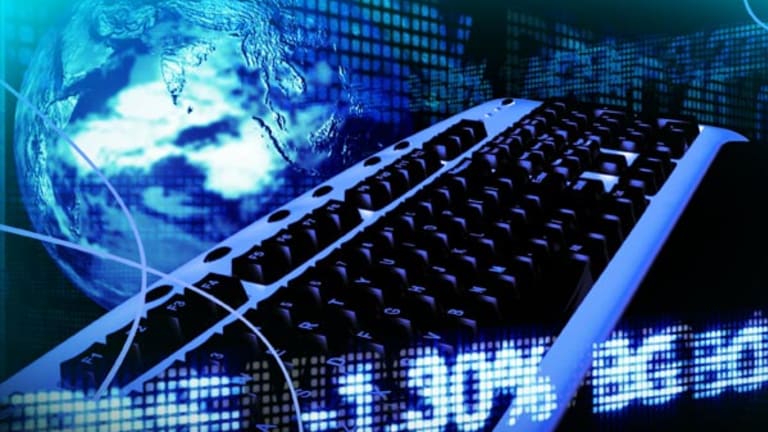 European Stocks Rebound From 3-Week Lows as Inflation Declines
European stocks rebound from three-week lows on Wednesday.
European stocks rebound from three-week lows on Wednesday.
LONDON ( The Deal) -- European stocks rebounded from three-week lows on Wednesday, extending early gains as news of the first annual decline in eurozone consumer prices for more than five years bolstered expectations of new monetary stimuli.
European Central Bank boss Mario Draghi earlier this month highlighted deflation as a key risk and said the bank is ready to take action, with moves widely expected to include a program of government bond buying. Figures out Wednesday from the European Union's statistics arm showed consumer prices in December fell 0.2% year on year, more than the 0.1% decline predicted and representing the first annual fall since October 2009.
Separate figures showed that German unemployment fell by 27,000 in December, almost five times faster than expected, while the rate slipped to 6.5% from 6.6%. But in Italy the November unemployment rate rose to a record 13.4% in November from 13.3% in October, the government's statistics agency said. The eurozone unemployment rate in November held at 11.5%, as expected.
In London, the FTSE 100 was up 0.97% at 6,428.49, while in Frankfurt the DAX gained 0.87% to 9,552.83. In Paris the CAC 40 surged 1.06% to 4,126.89.
Third-ranked U.K. food retailer J Sainsbury (JSAIY) rose sharply but then fell back after disclosing that its same-store sales decline had narrowed in the 14 weeks ended Jan. 3 to 1.7%, excluding fuel sales. That figure was much better than consensus forecasts for a decline of more than 3% and less than the 2.8% decrease Sainsbury reported in the previous quarter.
But Sainsbury predicted challenging conditions for the rest of the year, with food price deflation likely to continue, and said fourth-quarter same-store sales would be similar to the first half, when they decreased by 2.1%.
Rival food retailers Tesco (TSCDY) , the market leader, and Wm Morrison Supermarkets (MRWSY) , the No. 4, gained an early boost from the Sainsbury figures and stayed up after shares in their rival fell.
But online fashion retailer boohoo.com (BHOOY) plunged about 39% after disclosing that heavy discounting by rival retailers late last year had dampened its own sales growth. It warned that full-year results would lag market expectations and that second-half revenue growth will be in line with the 25% growth it reported on Wednesday for the four months to Dec. 31.
Jefferies International and Peel Hunt LLP both put out buy recommendations on the stock, while downgrading full-year forecasts. Jefferies predicted that consensus Ebitda forecasts would decline by 25% this year and 35% next year, while Peel Hunt cuts its pretax profit forecasts by 25% this year and 30% next year. Investec Bank said it was rethinking its previous buy recommendation.
But shares in outsourced services provider Quindell, which is restructuring to raise cash and vying to win back investor backing after a rocky 2014, rose almost 16% on news Toscafund Asset Management LLP now holds about 5.4%.
In Zurich, Swiss Re (SSREY) gained on a Wall Street Journal report that the reinsurer was contemplating selling its 15% stake in hedge fund Brevan Howard Asset Management. The paper predicted the holding could be worth $350 million to $500 million,
In Tokyo, the Nikkei closed little changed at 16,885.33, up 0.01%. In Hong Kong, the Hang Seng closed up 0.83% at 23,681.26.