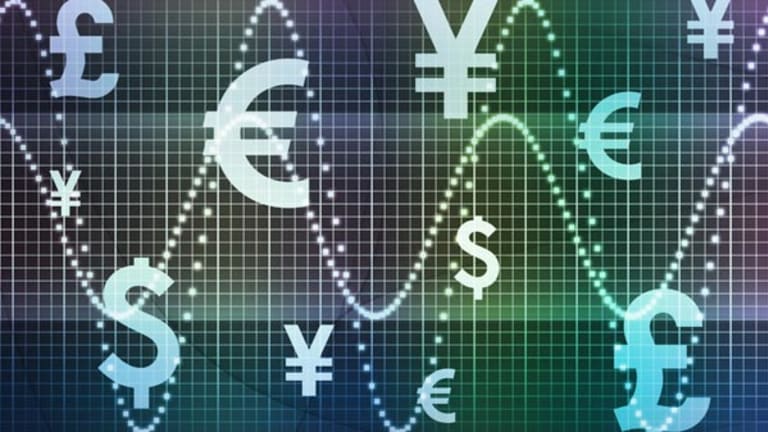 European Stocks Rebound as EU Meets to Discuss Russia Sanctions
European stocks rebound Tuesday, as EU foreign ministers gather in Brussels to discuss whether to increase sanctions against Russia.
LONDON (The Deal) -- European stocks rebounded Tuesday, as EU foreign ministers gathered in Brussels to discuss whether to increase sanctions against Russia and as investors took heart from bullish corporate earnings. Asian indices also rose.
The FTSE 100 added 0.80% to 6,782.10, while in Frankfurt the DAX rose 0.75% to 9,638.75. In Paris, the CAC 40 gained 0.80% to 4,339.12.
Leading gainers in London, ARM Holdings (ARMH) advanced 4.2% to 874.50 pence. The chip designer gave a bullish outlook for the second half amid expected strong demand for its technology in smart mobile devices and consumer electrics.
License revenue, which is the upfront fee customers pay for access to ARM's technology as well as an indicator of future royalty sales, rose 42% in the quarter to $146.1 million. ARM predicts continued strong license revenue in the second half, and foresees group dollar revenues for the full year to be in line with market expectations.
Among other London gainers, mining giant Anglo American added 2.39% while insurer Aviva (AV) advanced 1.66%.
In Zurich, Actelion (ALIOF) gained 2.55% to 112.40 Swiss francs, after the Swiss drugmaker raised its full-year guidance for 2014.
It said it now expects core earnings growth to be "at least" in the mid-teen percentage rate this year, up from a previous forecast of a low single-digit percentage. It's also projecting core earnings growth of at least double digits.
Not all the corporate news was rosy.
In Paris, Publicis Groupe slumped 5.64% to 55.55 euros, after the advertising company reported a 1.5% decline in first-quarter sales to 1.761 billion euros.
The company blamed the poor results on exchange rates and on the cancellation or postponement of campaigns and lagging economies in Europe and in emerging countries.
"These figures are not satisfactory by our standards," Maurice Levy, the company's chairman and CEO, said in a statement. But he said the company is on track for higher growth in the second part of the year, which should already be refleced in the third quarter.
He added that 2014 will be difficult and that the business plan between now and 2018 is currently being revised to factor in market developments and investments needed to reach "transformation goals" ahead of schedule. Publicis is trying to retrench after abandoning a $35 billion merger with Omnicom (OMC) - Get Report in May.
And in Zurich, Swatch Group fell 5.41% to 525 Swiss francs, after the biggest maker of Swiss watches reported an 8.8% drop in first-half operating profit to 830 million Swiss francs ($924 million).
Swatch said earnings were impacted by the strong Swiss currency and a December 2013 fire caused a "significant strain" on production, but said the outlook in all regions and segments remains "very good" for a "promising" second half. In particularly, it has high hopes for the new Sistem51 Swatch watch as well as the Harry Winston brand which it acquired last year.
EU foreign ministers are meeting in Brussels Tuesday to discuss whether to ratchet up sanctions against Russia over the still volatile Ukraine situation and for hampering an investigation into the shooting down of a Malaysia Air passenger jet over territory held by Ukraine's rebels.
The Deal's Renee Cordes has the latest on European market action from Brussels:

WATCH: More market update videos on TheStreet TV
In Asia, Hong Kong's Hang Seng rose 1.69% to 23,782.11, while Japan's Nikkei index advanced 0.84% to 15,343.