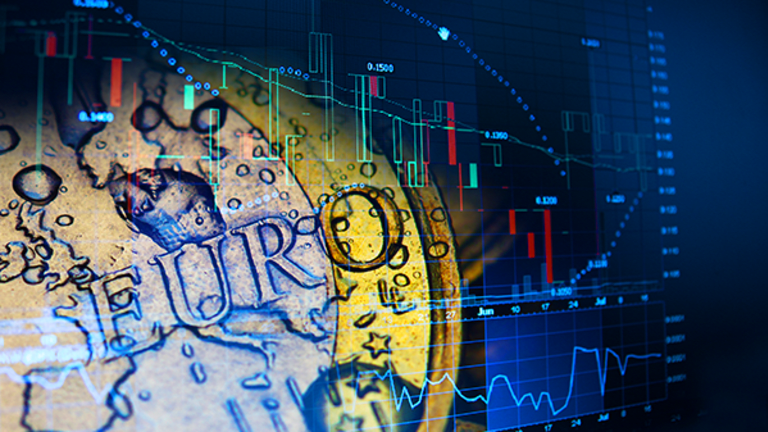 Publish date:
European Stocks Post Solid Gains as Tensions Ease and Investors Look Across the Atlantic
The German DAX led Europe's markets higher Thursday with solid gains in airlines, autos and chemicals
The German DAX led Europe's markets higher Thursday with solid gains in airlines, autos and chemicals
European stock markets posted solid gains on Thursday as tensions over the local economies eased and investors looked across the Atlantic in anticipation of a Trump victory in the Washington healthcare vote, in the hope that this rejuvenates the so-called Trump-trade.
Germany's DAX index was the standout performer, topping the leaderboard for major continental benchmarks, as airlines, autos and chemical stocks all rose sharply.
London's domestic mid-cap index, the FTSE 250, also rose strongly during the session after data showed retail sales rose sharply during February, which prompted hopes among investors that the slump observed in December and January was a mere blip.
The DAX index rose 1.15% to close at 12,040 in Frankfurt. This is while the blue chip FTSE 100 closed 0.22% higher in London, at 7,340, and the mid-cap 250 index added 0.90% to settle at 19,006. The CAC 40 in France rose by 0.72% to 5,030. Markets were also strong in southern Europe.
In individual stocks, chemicals company Bayer (BAYRY) - Get Report was among the top gainers in Frankfurt while competitor Solvay (SVYSF)  came in at the top of the board in Paris, with both having notched up gains of 2% or more.
The chemicals sector was buoyed on Thursday as PPG Industries continued its pursuit of European rival Akzo Nobel (AKZOY) and shareholders of the target came out urging it to engage with its suitor.
PPG's bid for Akzo comes at the tail end of a long line of chemicals acquisitions, which has seen more than $230 billion of transactions land on the table of the deal community in Europe, the U.S. and Asia over the last 24 months.
In London, beleaguered apparel retailer Next (NXGPY)  was the top riser, with a gain of 7%. Next reported an in line set of full-year results on Thursday which was enough to cheer investors given the track record of a company that has become one of London's most prolific bearers of bad news.
It has missed financial targets and delivered multiple profit warnings over recent quarters, although with it delivering on performance Thursday while sticking to its latest guidance, the retailer may just have convinced the market that it has turned a corner.
Banks were another key theme across Europe, with many gaining ground as improving investor sentiment was further boosted by news of a solid take up at the ECB's latest and final targeted-long-term-refinancing-operation.
Eurozone banks took around €233 billion of super cheap money in the last TLTRO against expectations for demand for around €75 billion.
The ECB's TLTRO enables banks the chance to refinance their debts at rates materially below those of commercial lenders and fixed income investors.
So far, the program has flown largely under the radar since it was announced, with little up take from banks, although it isn't clear whether Thursday's demand is merely a case of banks having 'one for the road' or something else.
UniCredit (UNCFF) borrowed €24 billion, accounting for more than 10% of the total demand. It shares were up 1.15% against a backdrop of broad strength for the Italian banking sector.