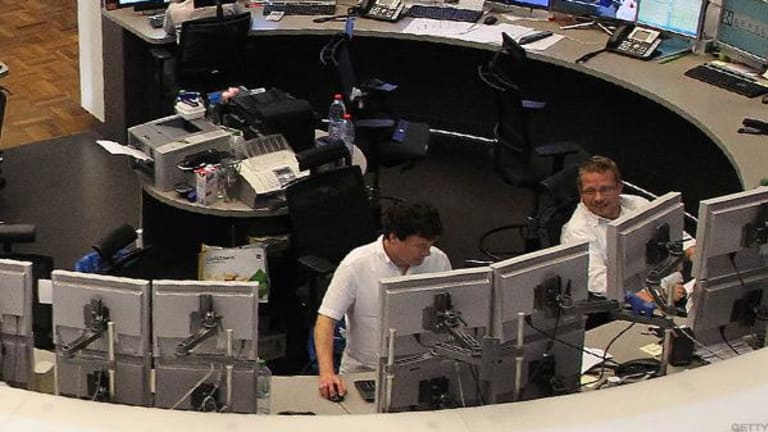 European Stocks Mixed as Weak Pound Lifts London
A resignation from the Trump cabinet and worse-than-expected German growth left a sour taste in the mouths of investors
A resignation from the Trump cabinet and worse-than-expected German growth left a sour taste in the mouths of investors
European benchmarks were mixed shortly before noon on Tuesday as earnings and a weaker pound helped to lift stocks in London but poorer than expected GDP from Germany and the resignation of President Trump's national security adviser still weighed on sentiment in some parts.
Flynn resigned suddenly late Monday night. He apparently misled Vice President Mike Pence over conversations with Russia's ambassador by telling Pence he had not discussed sanctions on Russia in December.
The FTSE 100 slumped was up by 0.07% at 7,284 in London while the mid-market FTSE 250 index pushed ahead by 0.12% to set a new record high of 18,788.
The CAC 40 in France slipped by -0.02% to 4,885 while the DAX in Germany fell -0.08% to be quoted at 11.764.
The Dow Jones Industrial Average is now called to open higher by around 0.01% while the S&P 500 is seen lower by around 0.01%.
The big highlight in the mid-morning economic sphere was the release of inflation data in the U.K.
Headline consumer prices rose to their highest level since July 2014, although also by less than was expected, when the index reached 1.8% during January. Core consumer prices, which strip out more volatile food and energy costs, were flat at 1.6% during the month against expectations for an increase to 1.7%.
Although costs for consumers continue to build the slower-than-expected pace saw the pound fall against both the U.S. dollar and the euro as investors priced in a reduced chance of the Bank of England moving to raise rates early in order to contain inflation.
The weaker pound helped to lift British stocks, with travel firm TUI (TTVLF) , foreign currency earning outsourcing group Capita (CTAGF) and education materials provider Pearson (PSO) - Get Report topping the FTSE 100 with gains ranging between 2% and 5%.
TUI was the top riser after announcing the sale of a business unit to private equity outfit KKR for more than £300 million ($375 million).
In Europe markets were weighed down by a stronger currency, concerns over the stability of the Trump administration following the resignation of Flynn and poorer-than-expected growth figures for the German economy in the fourth-quarter.
In France, banking sector heavyweight Societe Generale (SCGLY) and Schneider Electric (SBGSF) were the top fallers after dropping 0.7% each.
In Germany, Merck KGAA (MKGAY) and ThyssenKrupp (TYEKF) were the top fallers, down by 0.7% and 0.5% respectively.