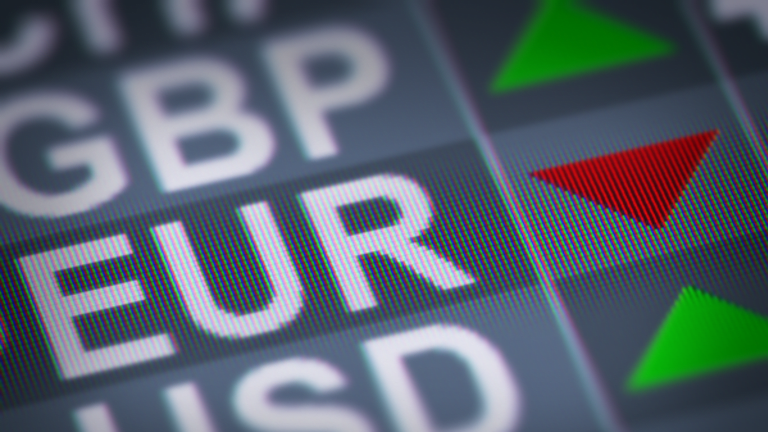 European Stocks Mixed, Wall Street Futures Dip Amid U.S. Tax Plan Questions
Trump's tax proposals gave global stocks an early boost, but questions over final agreement have trimmed gains.
European stocks were mixed in the opening hours of trading as investors pared gains on some benchmarks in reaction to early tax reform proposals from U.S. President Donald Trump and near-term rate hikes from the Federal Reserve.
The Stoxx Europe 600 benchmark, the broadest measure of regional share prices, was marked 0.11% lower at 385.18 in the opening 90 minutes of trading after topping the 385 mark for the first time since July in yesterday's session. Early indications from Wall Street suggest the three major indices will drift lower at the start of trading, with Dow Jones and S&P 500 mini futures indicating 22-point and 1.5-points gains respectively.
"The lack of credible revenue-raising measures, the focus on tax cuts and not reforms, as well as the somewhat regressive nature of the policies, suggest that odds of a Trump tax bill landing on the President's desk in the next 6-12 months still remain relatively low," wrote ING.
H&M Hennes & Mauritz AB (HNNMY)  were the region's biggest mover, falling the most in 15 months Thursday after the clothing retailer posted weaker-than-expected third quarter earnings and said its online sales driven isn't offsetting a decline in football at its traditional retail outlets. H&M shares fell as much as 7% before paring losses to around 5.5% in Stockholm to change hands at SEK209.50 each.
Global market reaction to the President's plans, which include slashing the rate of corporate tax and making the repatriation of overseas profits more seamless, has been mixed thus far, however, given the questions that surround his ability to build consensus in Congress.
The broadest measure of shares in Asia, the MSCI ex-Japan index, slipped modestly into the start of European trading while a strong U.S dollar, which extended past a one-month high with a 0.23% gain against a basket of six global currencies, weakened the yen and helped build a 0.5% gain for the Nikkei 225 into the final hour of trading in Tokyo.
European currencies are also softer against the dollar, which is helped by higher U.S. Treasury bond yields, with the euro slipping to 1.1752 and the pound retracing a similar amount to 1.3344.
Against that backdrop, Britain's FTSE 100 is marked 0.1% higher at 7,318 points while the DAX performance index in Germany is trading 0.24% higher and approaching the 12,700 point mark.
Global oil markets are also active after Brent prices fell sharply Wednesday following a surprise 1.8 million barrel fall in U.S. crude inventories reported by the Energy Information Administration.
West Texas Intermediate crude futures for November delivery, which fell 0.4% during the Asia session, recovered to trade 5 cents higher than their New York close at $52.19 by 09:45 London time while Brent contracts for the same month, the global benchmark, were little changed at $57.90.