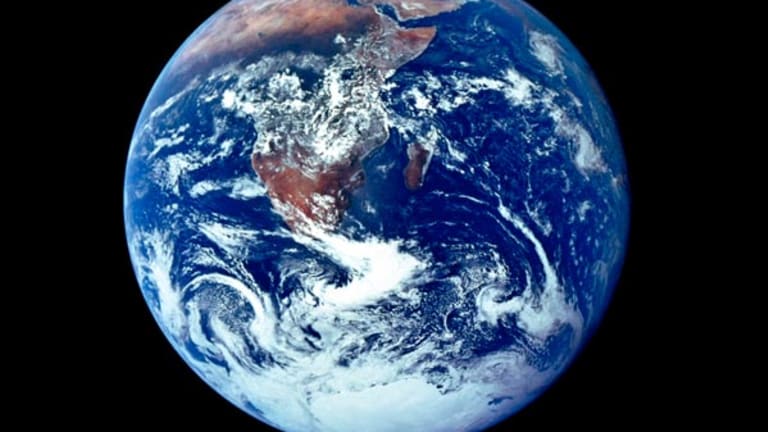 European Stocks Mixed on Strong Earnings Reports, Nervousness Over Greece
European stock indices were mixed on Tuesday as an early boost from Asia abated. Several strong earnings reports competed to set the tone, opposed by continued nervousness about Greece.
LONDON (TheDeal) -- European stock indices were mixed on Tuesday as an early boost from Asia abated, with strong earnings reports from some of the continent's biggest companies competing to set the tone with continued nervousness about Greece.
In Germany, the ZEW research institute's index of analysts' and investors' economic sentiment for Germany unexpectedly declined in April for the first time since October, though its perception of the eurozone outlook and the current situation in Germany improved, with both indices beating forecasts.
In London, the FTSE 100 was little changed, up 0.06% at 7,056.19 by late morning. In Frankfurt, the DAX rose 0.61% to 11,961.70, and in Paris, the CAC 40 fell 0.12% to 5,181.34.
The Athens benchmark was down about 3.3%. Bloomberg shook markets with an unsourced reported that the European Central Bank is considering measures to curtail emergency assistance to Greek lenders.
Greece yesterday ordered its public sector bodies to cough up any reserve cash to help meet a payment of almost €1 billion ($1.1 billion) that is due the International Monetary Fund next month.
In Paris, cosmetics giant L'Oréal (LRLCY) gained after it posted 14.1% sales growth in the first-quarter -- and 4% "like-for-like" growth. Credit Suisse analysts raised the target price on the stock.
Also in Paris, advertising companyPublicis (PUBGY) surged ahead after beating first-quarter sales expectations.
In Frankfurt, German software maker SAP (SAP) was up more than 2% after beating first-quarter revenue expectations with growth of 22% to just under €4.5 billion. It kept its 2015 outlook unchanged.
In London, pay-TV company Sky (SKYAY) jumped after announcing that it had added 242,000 new customers in the third quarter and posting a 20% increase in nine-month operating profit to more than £1 billion ($1.5 billion) on a 5% uplift in revenue to just under £8.5 billion.
And chipmaker ARM Holdings (ARMH) was also up after reporting a 22% rise in first-quarter revenue to £227.5 million and 24% pretax profit growth to £120.5 million. It said the year has started well and that it expects dollar-denominated revenue for the full year to be at least in line with expectations. The company is also listed on Nasdaq.
But Associated British Foods (ASBFY) fell after warning that the decline of the value of the euro against the pound and the dollar will eat into full-year profit and take an even larger bite next year. It predicted a "modest decline" in full-year earnings per share. For the first half, it reported declining first-half profit -- weighed down by its sugar division -- and revenue growth of just 1%.
And the world' s No. 2 miner, Rio Tinto (RIO) , declined after first-quarter iron ore shipments lagged forecasts.
In London, shares in oil producer OAO Rosneft also fell as Credit Suisse analysts downgraded the stock to underperform from neutral and cut the target price.
In Hong Kong, the Hang Seng closed up 2.79% to 27,850.49 and mainland Chinese indices also powered ahead on enthusiasm about a central bank easing of reserve requirements. China Resources Enterprise (CRHKY) closed up 57% in Hong Kong on news that its state-owned parent China Resource Holdings is to spend $3.6 billion buying loss-making activities, including supermarkets, to allow it to focus on brewing.
In Tokyo, the Nikkei 225 closed up 1.4% to 19,909.09 as the yen declined. The Topix gained 1.66% to close at 1,608.88.