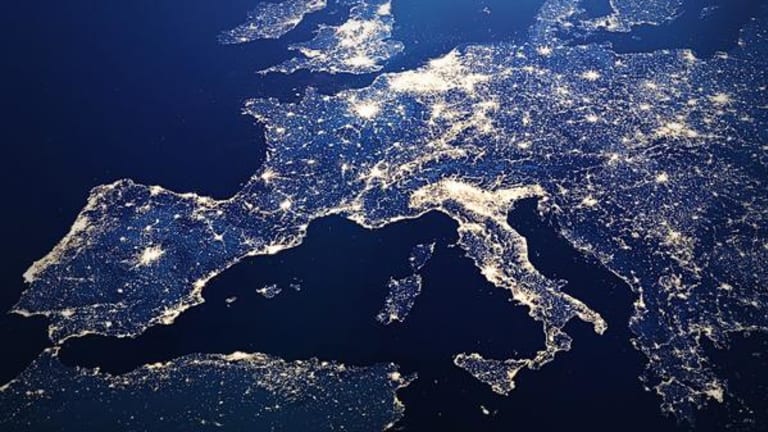 European Stocks Mixed at End of Solid Quarter
London stocks were the exception after being pushed lower by a stronger sterling and political upset in South Africa.
London stocks were the exception after being pushed lower by a stronger sterling and political upset in South Africa.
Most European benchmarks closed higher Friday, rounding off a solid first-quarter, after a sharp fall in eurozone inflation led investors to bet that the funny money will continue to flow out of the European Central Bank for at least the foreseeable future.
London was an exception to the rule on Friday after a stronger sterling and stocks with exposure to the day's South African political upset left Britain' benchmarks under pressure for much of the session.
Sterling gained strongly against its major counterparts after Office for National Statistics data showed Britain's notoriously large, and historically problematic, current account deficit falling by nearly 50% during the final quarter of 2016 as exports picked up sharply.
The current account deficit came in at £12.1 billion ($15.4 billion), down from £25.7 billion in the third quarter, while other numbers confirmed that the economy grew at a rate of 0.7% in the same period. For 2016 the economy grew at a rate of 1.8%.
The FTSE 100 fell by 0.63% top 7,322 in London while the mid-market FTSE 250 index dropped by 0.21% to close at 18,971. The large and mid-cap indices gained 2.52% and 4.95% during the last three months.
Eurozone CPI data showed inflation falling sharply across the block during the recent month, with headline CPI down more than was expected to 1.5% and core CPI also dropping further than forecast, to just 0.7%.
The morning's data dispensed with any last lingering expectations that the ECB might begin to rethink its monetary policy in the near future.
The DAX rose by 0.46% to settle at 12,312 in Frankfurt while the CAC 40 added 0.65% to close at 5,122 in Paris. French and German benchmarks gained 5.35% and 7.25% respectively over the last three months.
In individual stocks, the steepest losses for London's benchmark were seen in shares of Anglo-South African financial group Old Mutual (ODMTY) , which dropped more than 7% in response to the sudden firing of the South African finance minister.
Mediclinic (ODMTY) , a healthcare company with significant exposure to South Africa, saw its stock drop by more than 6%, while Anglo American (NGLOY) slid by 3.4%
In Paris, Engie (ENGIY) was among the top gainers, after adding more than 2%. It won a $1.1 billion contract to manage Thursday manage Ohio State energy assets.
In Frankfurt utilities RWE (RWEOY) and E.On (EONGY) , both defensives, were in demand, rising by more than 2% each, as investors reacted to the idea that the month's inflation figures could suggest the eurozone recovery is not as strong as some had previously believed.