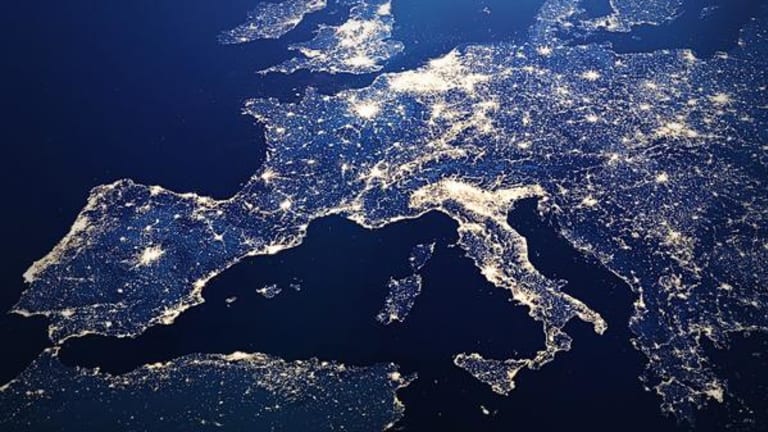 European Stocks Mixed at Close of Turbulent Session
Commodity exposure drove London higher, Paris broke even and Frankfurt dipped
European stocks were a mixed picture at the close Friday following what was a turbulent trading session.
An overnight missile strike against Syria, authorized by U.S. President Donald Trump, sent markets reeling early in the morning.
Although benchmarks pared losses in relatively good time, tension hung in the air throughout much of the session as Russia described the attack as a violation of international law and called for a U.N. Security Council meeting.
A terror attack in Stockholm, Sweden, the third in as many weeks for Europe, added to the prevailing mood of caution in afternoon trading.
London proved the exception to Friday's rule in Europe as a hefty exposure to commodities helped to lift both FTSE 100 and FTSE 250 benchmarks.
The FTSE 100 closed the session 0.63% higher at 7,349 while the FTSE 250 gained 0.54% to close at 19,229.
In Paris, the CAC 40 gained 0.27% before coming to rest at 5,135 while the DAX slipped 0.05% in Frankfurt to close at 12,225.
Stocks were mixed in southern Europe with the IBEX in Madrid down by a fraction and the FTSE MIB in Milan up by a fraction.
The spot price for gold was quoted at $1266.20, up 1.16%, by the time stock markets closed while the European Brent crude oil benchmark was 0.67% higher at $55.27.
In individual stocks London's biggest pure-play gold mining company, Randgold (GOLD) - Get Barrick Gold Corporation Report , was at the top of the FTSE 100 with a gain of more than 4% for the session.
Retailers Tesco (TSCDY) , Sainsbury (JSAIY) and life insurer Standard Life (SLFPF) were also big gainers. Grocery retailers Sainsbury and Tesco both benefited from an upgrade at UBS (OUBSF) .
BAE Systems (BAESY) and other defense stocks rose in response to the overnight strike in Syria, with BAE notching up a gain of nearly 3%, placing it close to the top of the FTSE 100.
Additionally, manufacturers Meggitt (MEGGF) , Cobham (CBHMF) and Rolls Royce (RYCEY) all posted gains in London.
In Frankfurt the DAX was weighed down by losses at Lufthansa (DLAKY) and Deutsche Bank (DB) - Get Deutsche Bank AG Report , which were down 2% and 1% respectively.
Lufthansa lost ground in response to the day's terror incident, which risks further harming tourist flows to European countries from other regions of the world, as well as travel between European countries.
Deutsche Bank reversed early morning gains to close the session around 1% lower Friday, the first day of trading following its capital increase.
The German lender said in the early hours that its €8 billion ($8.4 billion) capital increase was successful, with 98.9% of the rights subscribed to, and the other 1% due to be sold on the market.
In Paris, earlier losses for the CAC 40 index were offset by gains at Air Liquide (AIQUY) , Safran (SAFRY) and oil titan, Total (TOT) - Get Total SA Report , which closed between 1% and 1.9% higher Friday.