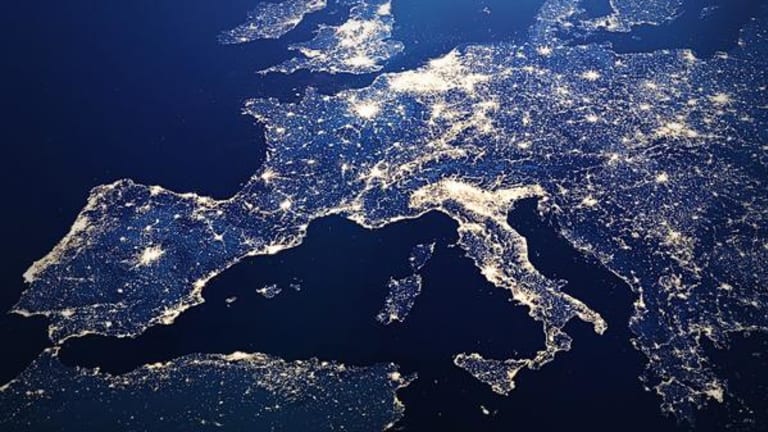 European Stocks Mixed As Investors Eye Earnings and Politics
Mixed auto and retailer earnings were key drivers of price action while geopolitics hung in the background
European benchmarks were mixed Wednesday following a cocktail of earnings from key auto and retail players while geopolitical noise reverberated on in the background again.
German automaker Daimler (DDAIF) and British grocer Tesco (TSCDY) were two of the big names to report during the session, with fortunes for both sets of shares wildly divergent in the aftermath.
Meanwhile, with U.S. President Donald Trump and China's president, Xi Jingping, discussing how to resolve concerns over the North Korea by phone while as a U.S. navy group made good time toward the Hermit state, safe havens held steady during the European session.
This is while the arrival of U.S. Secretary of State Rex Tillerson in Moscow for talks with foreign minister Sergey Lavrov over Russia's support for the Syrian government meant that the Middle Eastern topic remained in full view of investors Wednesday.
A Tuesday night attack on a German soccer team also meant the domestic terrorism and its potential implications for European politics remained near to the top of the agenda during trading.
London's FTSE 100 slipped to a 0.22% loss, closing at 7,348, while the mid-market FTSE 250 index dodged the red soap when it eked out a gain of 0.61% to close at 19,423 for the session.
In Frankfurt, the DAX index gained 0.10% to close at 12,154, aided by car makers, while in Paris the CAC 40 index was broadly unchanged at 5,101.
Stocks in southern Europe were also lower with the IBEX in Madrid and the FTSE MIB in Milan both left nursing losses of around 0.5% each.
In individual stocks Britain's Tesco saw its stock fall nearly 6% for the session after full year results for the grocery chain left investors questioning how much longer it can sustain its recovery and current valuation can be justified by its performance.
The retailer delivered a narrow beat against analyst expectations for revenue and earnings but with the stock up by 20% over the last six months, on hopes that it has reached a turning point, and the company now pursuing a risky merger with a UK wholesaler, investors sold out of the stock in droves Wednesday.
U.K. grocery retailers have endured three years of pressure on revenue and earnings after overseas insurgents entered the market in force with cut price offerings in an attempt to gain share.
Tesco was among the hardest hit, with customers defecting by the boatload after a scandal that saw horse meat found in some of its products hit perceptions of quality at the stores, while the discounters and Tesco's shelf prices did the rest.
In Frankfurt Daimler beat expectations for first-quarter earnings with an 83% increase in the bottom line, driven by stronger sales of Mercedes-Benz cars and one off items. The stock was up 0.70% at the close but
Essilor International (ESLOY) , which is in the process of merging with fellow eyewear maker Luxottica (LUX) , saw its shares gain 2.5% in Paris, placing it at the top of the CAC. This was after analysts at Credit Suisse (CS) - Get Credit Suisse Group AG Sponsored ADR Report reiterated their buy rating and price target, which implies nearly 10% upside for the shares.