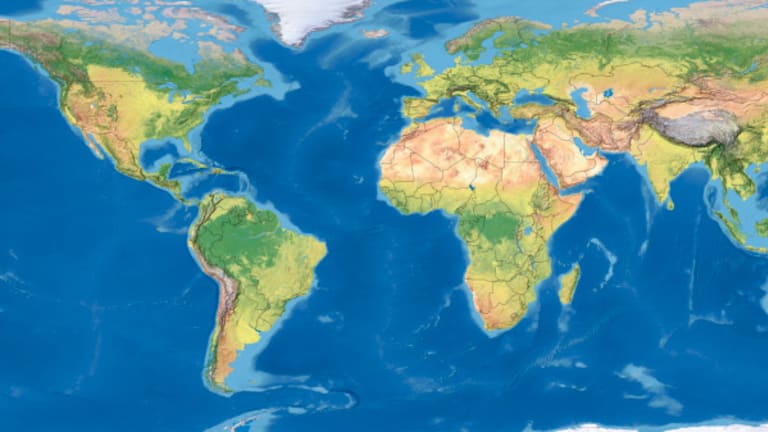 European Stocks Mixed as GE's Bid for Alstom Dominates Headlines
General Electric's $17 billion bid for the energy business of France's Alstom dominates the news Wednesday. European market are mixed.
LONDON (The Deal) -- General Electric's (GE) - Get Free Report $17 billion bid for the energy business of France's Alstom dominated the news Wednesday, with markets otherwise concerned with company results, with disappointingly weak eurozone inflation figures or with biding their time ahead of the May 1 holiday in much of central Europe on Thursday.
Alstom shares were p 8.75% at 29.26 euros on the first day of trading after its share was suspended on the Paris market last Friday. The French engineering group agreed to GE's offer, and said it was supported by its main shareholder, Bouygues, which has almost 30% of Alstom's stock. But with one eye still on the position of the French government -- which would much prefer a European deal -- it also left the road open for a counteroffer by Germany's Siemens (SI) - Get Free Report.
Even so, Paris, alone of the main European markets, was trading at below Tuesday's close for much of the morning. In part that was a reaction to an announcement from French bank BNP-Paribas, which posted a first quarter profit up 5.2% on the same quarter last year, but only because of falling costs. Revenue was actually down, and the bank announced an exceptional 100 million euros risk provision because of the situation in Eastern Europe. More damaging, BNP-Paribas admitted it may have to pay out much more than the $1.1 billion already set aside for fines -- and could face criminal prosecutions in the United States -- over allegations of sanctions busting. Paris was down 0.32% at 4,483.
Elsewhere, London was up just 0.08% at 6,775. Oil major Royal Dutch Shell (RDS.A) topped the leader board in London with better than expected first quarter profits. Shell was up 4.63% at 2,543 pence. Engine maker Rolls-Royce Holdings was up nearly 2% at 1,041 pence on news of talks to sell parts of its energy division to Germany's Siemens in a deal reports said would value the division at 1.0 billion pounds ($1.7 billion).
Germany's DAX index was up mid-morning, but turned mildly negative later -- down 0.07% at 9,557 -- in part on news that eurozone inflation, which was predicted at 0.8% by most analysts, turned out at 0.7% in the year to April, well below the European Central Bank's long-term inflation target of 2%.
In Tokyo, the Nikkei 225 was up 0.11% at 14,304.11 on unchanged policies from the Bank of Japan.