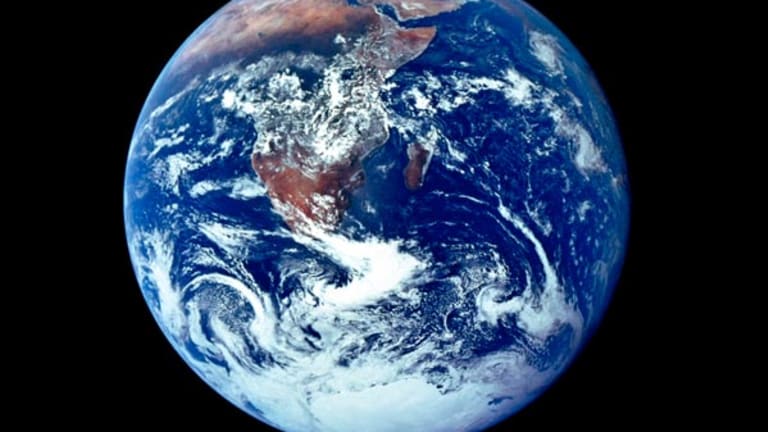 European Stocks Mixed as German Business Climate Improves
European stocks were mixed on Wednesday ahead of the European Central Bank Governing Council weekly stock-taking on emergency funds for Greece and as the German business climate improves.
LONDON (TheDeal) -- European stocks were mixed on Wednesday ahead of the European Central Bank Governing Council weekly call to take stock of emergency funds for Greece, as markets in the Mediterranean country remained closed for a public holiday.
In London, the FTSE 100 inched up 0.08% to 7,025.00, while on the mainland the DAX was down 0.17% at 11,985.36 in Frankfurt. The CAC 40 erased 0.45% to 5,065.60.
Overall, investors appeared to pay little attention to a rise in the German business climate index from the Ifo Institute in Munich. In its fifth straight increase, the reading for Europe's largest economy rose to 107.9 in March -- its highest level since July 2014 -- from 106.8 in February. Manufacturing and wholesaling were both stronger, while the construction indicator continued to fall, albeit from a high level.
But there was plenty of corporate news moving stocks in both directions.
In London, TUI (TUIFY) climbed 3.64% after the tour operator said it remains confident of delivering full-year underlying profit growth of 10% to 15%.
The company, formed in December from the merger of London-listed TUI Travel and German majority owner TUI, said that the winter season will close out as expected, with higher average selling prices in most markets, and said that summer bookings and average selling prices are both up 1%.
TUI plans to give an update on its strategy and growth plans in May.
In Madrid, Telefónica was down about 0.6% after an agreement to sell U.K. cellular phone company02 to Hong Kong conglomerate Hutchison Whampoa (HUWHY) for £10.25 billion ($15.3 billion).
In Paris, French luxury good makers Hermès International was down 1.38% after posting an operating margin of 31.5% of sales, down from 32.4% a year earlier.
Hermès is also sticking to its 8% sales forecast for this year, as stated in February, when it lowered its annual target from the traditional 10% for the first time in years. All sectors experienced sales growth in 2014 except for watches, where sales dropped 11% amid a market decline, particularly in China.
Despite some disappointing figures on Wednesday, the company said it plans to propose an exceptional dividend of €5 a share, on top of a regular payment of €2.95 a share.
Also in Paris, Accor (ACRFF) , Europe's biggest hotel operator, was down 3.13% after shareholders Eurazeo (EUZOF) and Colony Capital announced plans to sell stakes amounting to 9.65% of the company's shares.
Asian markets were mainly higher, with the Nikkei 0.17% higher at 19,746.20 in Japan and the Hang Seng advancing 0.53% to 24,528.23 in Hong Kong.