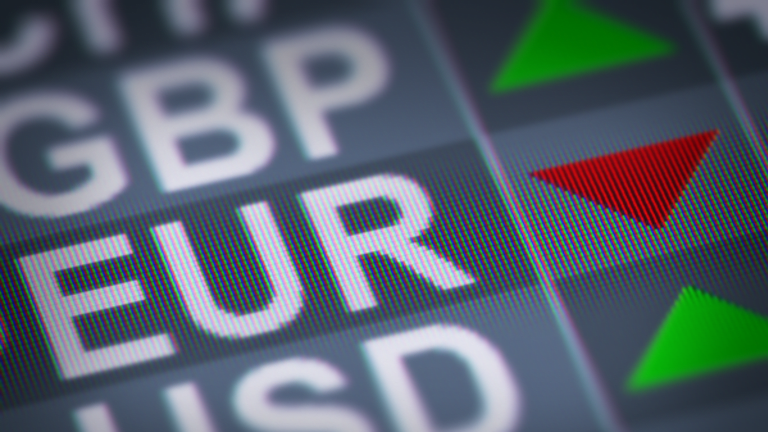 European Stocks Mixed as Markets Await Theresa May's Italy Speech
European stocks are mixed Friday ahead of U.K. Prime Minister Theresa May's Brextit-defining speech in Florence.
European stocks are mixed Friday as investors focus on currency markets ahead of what could be a pivotal speech from U.K. Prime Minister Theresa May in Florence that defines the country's exit from the European Union.
Britain FTSE 100 is marked 0.22% lower in the opening 45 minutes of trading with gains held down by the pound's recent advance against the U.S. dollar, which was marked at 1.3580 at 06:30 London time.
Switzerland's benchmark SMI is the region's top gainer, rising 0.17% on the strength of a 0.9% gain for index heavy-weight Nestle SA (NSRGY) as investors speculate on the fate of its 23% holding in cosmetics giant L'Oreal SA (LRLCY) following the death of Liliane Bettencourt, the company's former controlling shareholder Thursday in France.
"We all had a deep admiration for Liliane Bettencourt who has always watched over L'Oreal, the company and its employees, and who was very attached to its success and development," said L'Oreal CEO  Jean-Paul Agon. "She personally contributed a lot to its success for very many years. A great woman of beauty has left us and we will never forget her."
Smaller percentage declines were seen for the DAX performance index in Germany and the CAC-40 in Paris as investors paused from a hectic week of central bank decision-making and keep an eye on political and military developments out of North Korea and the broader Asia region.
May's speech in Florence, however, at 2:00 pm London time, is likely to be the more significant Friday event, with the Prime Minster looking to advance her country's stall Brexit talks by potentially offering a multi-billion pound financial commitment to Brussels while maintaining a tough enough stance in the ongoing negotiations to keep her domestic rivals from launching a leadership challenge that could lead to early elections.
Overnight in Asia, the threat of another missile test from North Korea kept investors on edge, while a soft U.S. dollar lifted regional currencies and blunted benchmark gains, with the MSCI Asia ex-Japan index edging 0.1% higher by the session's close while the Nikkei 225 ended the week 0.3% lower at 20,296.45 points.
Stocks in China were active, with benchmarks in Hong Kong and Shanghai falling 0.8% and 0.34% respectively after Standard & Poor's lowered its debt rating for the world's second-largest economy in a Thursday release that cited a "prolonged period of strong credit growth".
S&P cut the rating one notch to A+, from AA-, and said the outlook for the new rating was "stable." The move follows a warning in June from the ratings company of a "real possibility" of a rate cut owing to the country's "fairly slow" progress in moving away from a credit-driven growth strategy.
Early indications from U.S. equity futures suggest a similar pullback on Wall Street, although markets are expected to be quieter than usual owing to Rosh Hashana celebrations all over the world. The Dow Jones Industrial Average is priced to slide around 20 points, or 0.1% at the opening bell after snapping a a seven-day record-breaking streak with a 0.24% fall last night.
The S&P 500, which touched intraday high Thursday before falling 0.3%, is priced fora 0.1% decline while the Nasdaq is set to dip by 0.12%.