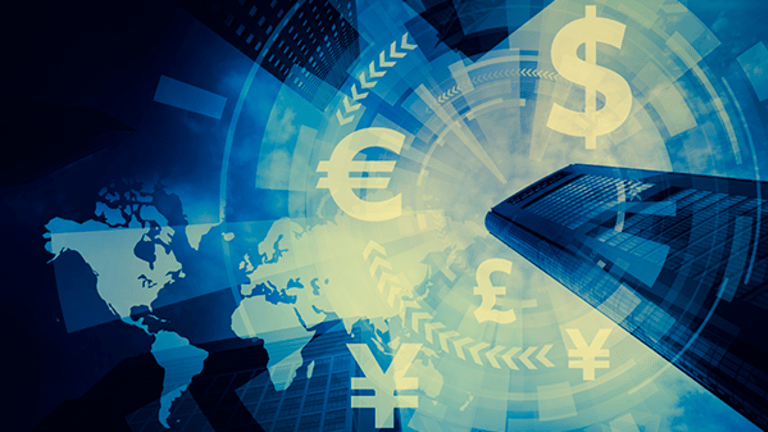 European Stocks Mixed, Single Currency Slips After Tainted Merkel Election Win
European stocks are drifting modestly lower Monday as investors pick through the pieces of a potentially significant weekend in regional politics.
European stocks drifted lower, and the single currency weakened, in early Monday trading as investors struck a cautious note after Chancellor Angela Merkel won a smaller-than-expected victory in Germany's federal elections and indicated a new government may not be in place until Christmas.
The Stoxx Europe 600 index, the broadest measure of regional share prices, was marked 0.03% lower in the opening 45 minutes of trading while the DAX performance index in Germany was essentially unchanged from its Friday close. Markets in France and Italy were similarly uninspired even as the euro fell 0.37% to 1.1901 after Merkel's Christian Democrats (CDU) and their sister party, the Christian Socialists (CSU), polled at around 32.7% in the national vote, comfortably ahead of the 20.2% tally earned by their chief rival, the Social Democrats, led by former European Parliament President Martin Schulz.
However, both the CDU/CSU pairing, as well as the SDP, saw significant slippages in their overall vote share, with a major portion of those lost votes going to both the far-right Alternative for Deutschland Party (Afd) and the Free Democratic Party. In fact, the Afd was by far the biggest gainer in Sunday's federal German elections, boosting its support by more than 8.5% and earning 13.5% of the national vote. Under Germany's electoral system, that's likely to translate into around 90 seats in the Bundestag, making it the third-largest sitting political party in the parliament of Europe's biggest and most important economy.
Britain's FTSE 100, however, was marked 15 points, or 0.2%, lower as the pound elevated at 1.3536 against the U.S. dollar despite Friday's move from Moody's Investors Service to cut the U.K.'s debt rating one notch to Aa2, citing uncertainty over the country's post-Brexit future.
Overnight in Asia, the U.S. dollar index, which measures the greenback's strength against a basket of six global currencies, traded modestly higher at 92.32 as investors followed-on from Friday's rise in U.S. Treasury bond yields after last week's interest rate signalling from the Federal Reserve.
The dollar's moves pushed the yen lower and helped lift the Nikkei 225 0.5% on the session to close at 20,397.58 points amid speculation that Prime Minister Shinzo Abe is set to call a snap election to be held next month. The region's broadest measure of share prices, however, the MSCI Asia ex-Japan index, was marked 0.19% lower into the start of European trading.
Global oil prices have softened a bit in early European trading, largely owing to the strength in the U.S. dollar, although Brent crude futures for November delivery are still close to their 6.5 month high and changing hands at $50.73 each. West Texas Intermediate crude futures for November delivery are trading around 0.5% lower at $50.41.
Wall Street futures are also trading modestly lower, with the Dow Jones Industrial Average priced for a 17-point, or 0.07%, pullback at the opening bell. Both the broader S&P 500 and the tech-focused Nasdaq are looking at similar percentage declines, based on early indicates from futures prices.
More of What's Trending on TheStreet: