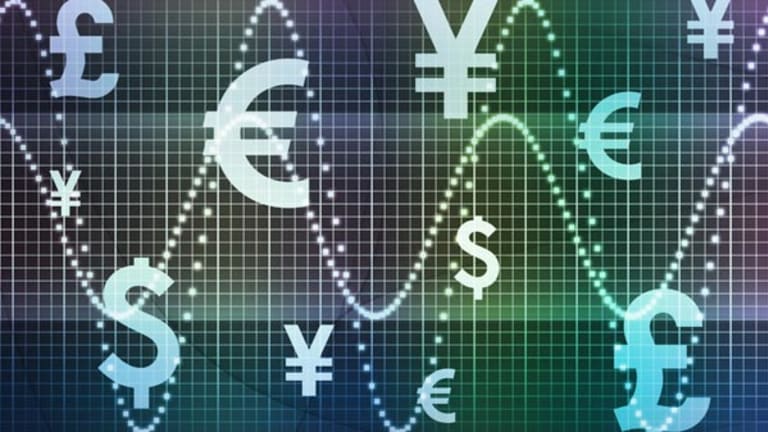 European Stocks Jump as Greek Crisis Recedes; DAX Up 3%
European stocks are strongly up as a resolution to the Greek debt crisis seemed at hand -- for now, anyway.
European stocks are strongly up as a resolution to the Greek debt crisis seemed at hand -- for now, anyway.
LONDON (TheDeal) -- In what might seem a triumph of hope over experience, markets rose this morning on hopes that, this time, talks to resolve the Greek debt crisis will be successful. The European Central Bank has once again raised the limit on the emergency loans available to Greek banks to cover outflows for the next 24 hours, while even Greek bond yields have been falling. The Athens Stock Exchange General Index is up 7.21% at 736.90 and Greece's largest lender, National Bank of Greece (NBG) is up 15.91% at €1.02.
In London, the FTSE 100 index is up 1.15% at 6,787.61, while in Paris, the CAC 40 is up 2.81% at 4,950.87. In Frankfurt, the DAX is up 2.96% at 11,367.16.
In Paris, shares in French infrastructure group Bouygues (BOUYF) are up over 13.8% at €38.28 a share after an offer from billionaire Patrick Drahi's Altice (ATCEY) for Bouygues Telecom, France's third-largest mobile phone service provider. The offer is being made through Altice's cable and cellphone operator Numericable-SFR (NUMCF) and is reportedly valued at about €10 billion ($11.4 billion).
Numericable is up 7.05% at €55.05. while Altice, which trades in Amsterdam, was up 21.4% at €139.55. However, while cellphone company investors welcome moves for consolidation in the French market, the French government and European Union antitrust regulators are expected to take a less relaxed view.
The start of summer hasn't exactly hit the British Isles with a heat wave, but temperatures may have risen enough to melt chocolate companies together. Italian chocolatier Ferrero International has announced a £111.9 million ($177.5 million) bid for troubled British chocolate makerThorntons (THTPF) which the target's board has recommended. Ferrero has been buying shares on the market and now owns more than 30%, making a general offer to remaining shareholders a mandatory next step.
Thorntons is up 42.12% at 144.25 pence -- close to Ferrero's 145 pence a share offer.
South African hospitals group Mediclinic International (MCFFY) and its major shareholder Remgro (RMGOF) have agreed to buy 29.9% of British hospitals operator Spire Healthcare from private equity backer Cinven for £431.7 million ($685.1 million), or 360 pence a share, keeping the stake below the threshold where a full takeover is required and saying it has no current plans to make a general offer. Spire Healthcare is up 8.2% at 346.2 pence a share.
In Asia, Tokyo's Nikkei 225 closed up 1.26% at 20,428.19, while in Hong Kong, the Hang Seng also closed up 1.2% at 27,080.85. But in mainland China, the Shanghai Composite bucked the trend, plunging 6.42% to close at 4,478.36.