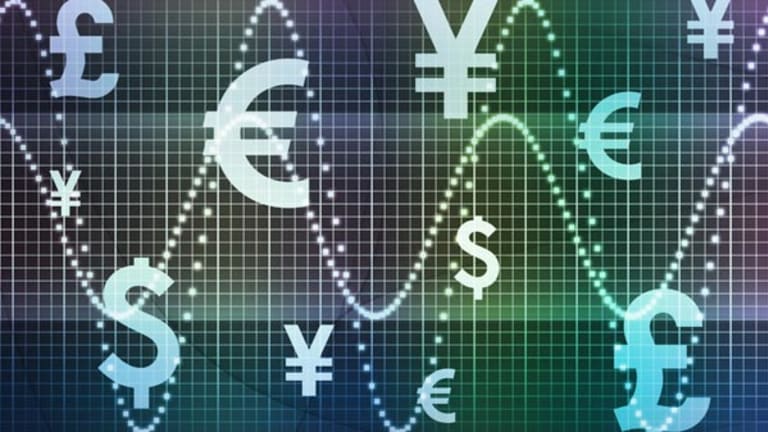 European Stocks Gripped by Pessimism Over Greece; Swiss Economy Shrinks
European markets seemed overwhelmed by pessimism over a deal for Greece's debt. And U.K. data center company Telecity was bought by U.S. rival Equinix.
LONDON (TheDeal) -- European markets slid backward Friday, gripped by pessimism about the chances of a resolution of the Greek debt crisis. International Monetary Fund chief Christine Lagarde fueled the mass-grump with an admission to a German newspaper that a Greek exit from the eurozone was now "a potential," and once again knocked Athens' claims that an agreement with its creditors was imminent.
Meanwhile, Switzerland unexpectedly announced that its economy shrank by 0.2% in the first quarter, following the jump in the Swiss franc in January, which hit exports. Analysts had been predicting the economy would flatline. But the State Secretariat for Economic Affairs said exports fell 2.3% after the Central Bank removed a temporary cap on the exchange rate.
It wasn't all bad news elsewhere. Italy said its GDP grew for the first time in six quarters, while in Germany, retail sales grew 1.7% month on month in April, suggesting a gradual return to consumer confidence in the country.
In London, the FTSE 100 index was down 0.33% at 7017.50, while in Paris, the CAC 40 was down 1.18% at 5,077.41. It was a similar picture in Frankfurt, where the DAX was down 11,583.81. In Greece, the Athens General Index was down 0.6% at 832.42.
U.K. data center operatorTelecity (TLEIY) slipped 0.37% to 1,086 pence despite agreeing to a cash-and-shares offer from U.S. rival Equinix (EQIX) - Get Report, valuing the business at £2.35 billion ($3.6 billion), or 1,145 pence a share. The offer is still valued at a premium of almost 27.3%. The two sides first announced they were in discussions on May 6. Telecity had previously agreed to buy its Dutch rival Interxion (INXN) - Get Report for $2.2 billion, but the Equinix offer freed both European companies from their commitment to the merger.
Meanwhile, U.K. construction and services group Carillion (CIOIF) said it was buying Canadian remote-location support services company Outland for up to £63 million ($96.3 million). Carillion was up 0.75% at 334.8 pence.
In Madrid, telecoms giant Telefonica (TEF) - Get Report was down 0.65% at €12.93, despite getting an outlook upgrade from rating agency, Standard & Poor's. S&P maintained its debt rating at BBB, but raised the outlook from neutral to positive, in light of the Spanish group's sale of its U.K. mobile unitO2.
In Asia, the picture was rather less uniform than in Europe. Japan's investors have greeted the weakness of the yen with a remarkable vote of confidence in the stock market. Tokyo's heavily export-oriented Nikkei 225 index closed up for the eleventh straight day -- though this time by a fairly tight margin of just 0.06% at 20,563.15. There were rises too in Australia, with Sydney up 1.12% at 5,777.16 and India's Sensex 30 up 1.18% at 27,830.84.
But in the China markets, the sudden volatility of the last few days has continued. The Shanghai Composite closed down 0.18%, at 4,611.74, following yesterday's dramatic 6.2% plunge. That slump was all the more worrying, coming as it did after a seven day winning streak. And in Hong Kong, the Hang Seng was down 0.11% at 27,424.19, again following a 2.2% fall on Thursday.