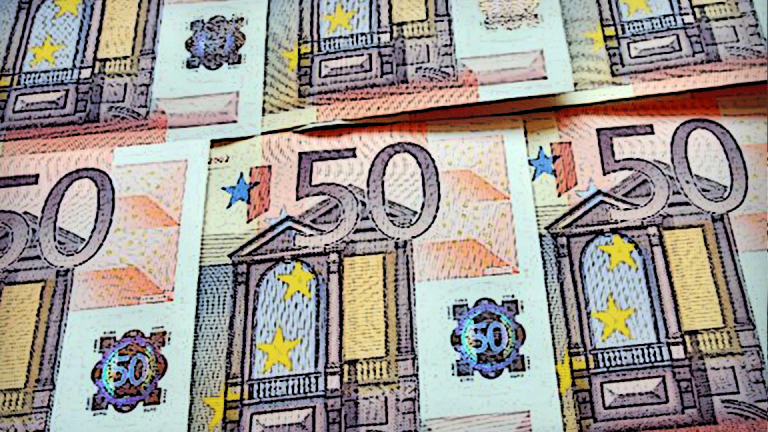 European Stocks Grind Higher; Wall Street Futures Point to Dow 23,000
Wall Street futures have the Dow opening at an all-time high as global bull market rides on
European stocks traded higher Wednesday, while Wall Street futures signalled a record-setting open for the Dow, as investors continue to take the global bull market into uncharted territory.
The Stoxx Europe 600, the region's broadest measure of share prices, was marked 0.2% higher by mid-morning in London led by another record high for Germany's DAX performance index of 13,089.72 points. U.S. equity futures suggest a 50-point gain for the Dow Jones Industrial Average, thanks in part to last night's blowout third quarter earnings for IBM Corp. (IBM) - Get International Business Machines Corporation Report , which could take the bellwether stock close to a three-month high at the opening bell.
Key earnings expected during the day include Abbott Laboratories (ABT) - Get Abbott Laboratories Report , US Bancorp (USB) - Get U.S. Bancorp Report , Alcoa (AA) - Get Alcoa Corporation Report and American Express (AXP) - Get American Express Company Report , ebay (EBAY) - Get eBay Inc. Report and United Airlines parent United Continental Holdings (UAL) - Get United Airlines Holdings, Inc. Report .
IBM shares were indicated to open 4.4% higher at $153.05 each, the highest since July 18, after the group topped Wall Street estimates with an 11% increase in third quarter sales at its cloud, cybersecurity and data analytics division to just under $9 billion.  
In Europe, Britain's FTSE 100 was marked 0.16% higher at 7,541.60 as a weaker pound boosted the value of companies on the benchmark that earn the bulk of their revenues outside of the United Kingdom.
The pound fell 0.35% to 1.3145 against the U.S. dollar Wednesday after Britain's Office for National Statistics published data showing wage growth of 2.1%, well shy of the 3% pace inflation indicated yesterday. The so-called "Brexit squeeze" on consumer spending could potentially influence the Bank of England's plans for a November rate increase. 
Reckitt Benckiser plc (RBGLY)  shares were an early mover of note, falling 0.6% after the consumer brands giant posted weaker-than-expected third quarter sales and cut its full year revenue outlook as it cautioned it will reorganise its business and face challenges in the months ahead.
In Amsterdam, Akzo Nobel (AKZOY) shares fell sharply after the Dutch chemicals dropped its second profit warning in as many months following a failed $30 billion takeover approach from PPG Industries (PPG) - Get PPG Industries, Inc. Report earlier this year.
Overnight in Asia, stocks traded in a largely narrow band as China's 19th Communist Party Congress kicked off with a 3 and a half hour speech from President Xi Jinping at the Great Hall of the People in Beijing.
Xi laid out the country's main ambitions in a speech in Beijing Wednesday that marks the start of the week-long Congress and could signal some of its biggest economic changes in decades.
Xi vowed to launch a clean energy "revolution" in China that he said would bring both prosperity and "blue skies" to the world's second-largest economy, which he said will be a leading global power by 2050, and outlined goals for the broader opening of the country's markets to foreign investors, the strengthening of state-owed companies and a continued crackdown on graft and corruption.
The region-wide MSCI Asia ex-Japan benchmark was seen trading 0.05% into the green and holding at a 10-year high near the end of the session while the Nikkei 225 in Tokyo looked to close 0.1% higher to 21,363.05 points for its 12-consecutive session gain following polls suggesting that Prime Minister Shinzo Abe's Liberal Democrats are likely to win a "super majority" in Sunday's national elections.