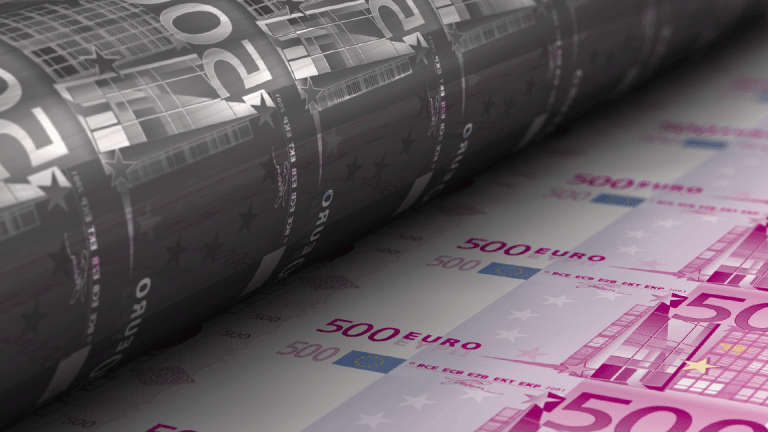 European Stocks Gain, U.S. Futures Edge Higher Despite Tech Sector Concerns
Recent tech sector weakness has investors rotating into banks and financials, but overall bullish tone continues to hold as U.S. lawmakers pursue major tax reforms.
European stocks opened firmly higher Tuesday, pulled higher by Wall Street futures which point to another bullish session on Wall Street even as investors fade some of the recent market gains and eye developments in the tech sector that could suggest the current record run is losing some momentum.
Germany's DAX performance index gained 0.23% in the opening 30 minutes of trading even as benchmark heavyweights Volkswagen AG and Siemens SE fell to the bottom of the leaderboard. Britain's FTSE 100 was marked 0.37% higher from its Monday close of 7,340.91 points helped by strong gains for the country's beleaguered retails Tesco Plc and Sainsbury's Plc. Investors were also keeping close tabs on the progress of talks between London, Dublin and Brussels over the contentious Irish border issue in a post-Brexit Britain and the impact it will have on the U.K.'s negotiations to leave the European Union, with the pound slumping 0.7% to 1.3383.
Early indications from U.S. equity futures suggest another solid session on Wall Street, with contracts tied to the Dow Jones Industrial average marked 58 points, or 0.23%, higher from last night's record close of 24,290.05 points. Futures linked to the broader S&P 500 are also edging higher and suggest a 4.25 point gain at the opening bell.
Monday's tech sector weakness, however, and the sector's notable underperformance in overnight Asia trading, does suggest investors may be questioning its ability to extend gains into the new year - although a good portion of the recent pullback is certainly linked to the U.S. Senate tax reform bill and the benefits it will provide to rival sectors that include bank and financial stocks.
Those twin dynamics kept tech shares under pressure in the Asia session and held down gains for the broadest regional benchmark, the MSCI Asia ex-Japan index, and pulled the Nikkei 225 into a 0.4% loss.
Part of the market's overall rotation, however, included a bump higher in oil prices, which gained on the back of new prices projections from Goldman Sachs and the anticipation of a drawdown in U.S. crude supplies taken from a Reuters poll of industry experts.
Brent crude futures contracts for February delivery, however, slipped in European trading and were seen 0.22% lower at $63.32 each while WTI contracts for January were marked 0.14% lower at $57.39.