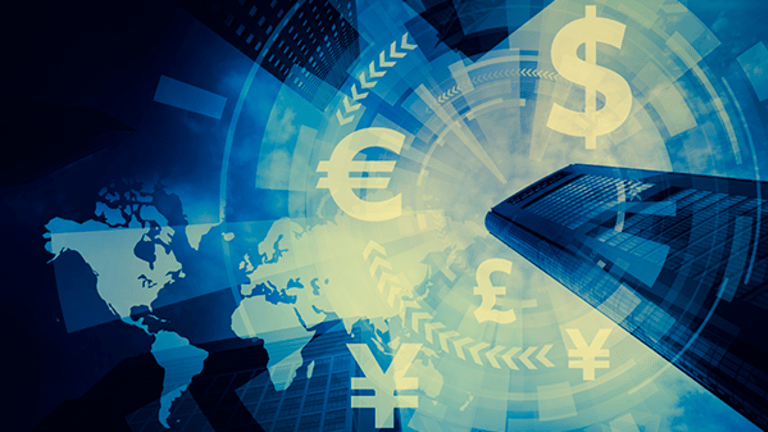 European Stocks Gain as Global Economic Sentiment Improves, Dollar Strengthens
European stocks are looking at solid early gains, but food retailers are firmly in the red
European stocks are looking at solid early gains, but food retailers are firmly in the red
European stocks booked solid early gains Thursday as a stronger U.S. dollar held down regional currencies and improving sentiment in the world's two biggest economies kept global equity markets in the green.
The region-wide Stoxx Europe 600 index, the broadest measure of share prices, was marked 0.36% higher in the opening hour of trading, its second consecutive advance, thanks in part to a weaker single currency, which has fallen 1.5% against the greenback since hitting a January 2015 high earlier this week. The benchmark still looks set to give back around 1.45 this month, trimming its year-to-date gain to just over 3%.
Britain's FTSE 100 added around 0.4% in the opening hour of trading, with mining and gas-related stocks leading the advancers, while supermarket shares slumped after a surprise profit warning from France's Carrefour SA (CRRFY) , the world's second-largest food retailer.
Carrefour shares were marked 13% lower in the opening minutes of trading, the steepest single-day decline in five years, and changing hands at €17.24 each, taking their year-to-date slide past 35%.shares slumped to the bottom of European markets Thursday after the world's second-largest retailer issued a profit warning for the second half of the year.
Paris-based Carrefour posted weaker-than-expected first half earnings of €661 million late Wednesday, down 21.5% from the same period last year, and slashed its full-year sales growth target to between 2% and 4% from a previous guidance of 3% to 5%. Sales for the six months ending in June were tabbed at €43.05 billion, the company said, up 3.3% from last year on a constant currency basis.
The greenback was the dominant influence in overnight trading in Asia, with the dollar index, which measures the currency's strength against a basket of six global peers, rising 0.1% to 92.93, taking its two-day gains to just over 1.2% as investors price in faster rate hikes from the U.S. Federal Reserve after a stronger-than-expected reading of private sector hiring in August and an upward revision of second quarter GDP growth to 3% yesterday by the U.S. Commerce Department.
The move pushed the yen to a two-week low of 1.1054 against the dollar and helped take the Nikkei 225 benchmark 0.7% into the green to close at 19,646.24 points. The region's broadest measure of share prices, the MSCI Asia ex-Japan index, was little changed at the start of European trading, although sentiment had been boosted by a solid reading for manufacturing and service sector activity in August from officials in China.
Global oil prices were holding steady in overnight trading, although prices have slipped past six weeks lows in the days since Tropical Storm Harvey shuttered nearly a fifth of U.S. refining capacity in and around the Gulf region near the city of Houston, even as gasoline futures prices spiked to the highest levels since January 2015.
West Texas Intermediate crude futures for October delivery were marked around 9 cents per barrel higher from their Wednesday closing levels in New York to change hands at $46.08 while Brent contracts for the same month, the global benchmark, were seen 0.4% lower at $50.67.
Early indications from U.S. equity futures point to modest gains on Wall Street at the opening bell, with the Dow Jones Industrial Average expected to add around 25 points, or 0.1%, at the start of trading and the broader S&P 500 and the tech-focused Nasdaq slated for similar percentage advances. 
More of What's Trending on TheStreet: