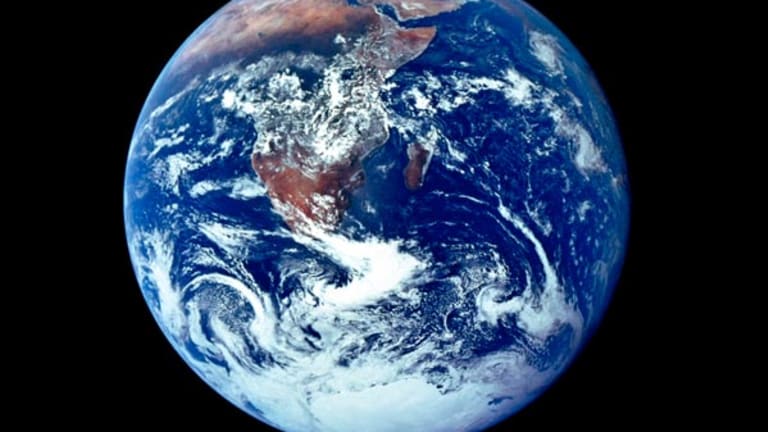 European Stocks Follow Chinese Stocks Upward; Shire Shines
European stocks rose after a strong day in Chinese markets, despite strains over Greece's debt and an upcoming British election.
LONDON (TheDeal) -- European stocks started the morning strongly following rises in China and Hong Kong, despite continued worries over a possible Greek exit from the euro. The posturing ahead of the British general election next month seems to have left the markets cold. A poorer-than-expected February result for U.K. manufacturing and a series of poll results suggesting that the opposition Labour Party is ahead of the Conservatives both played against the governing right-of-center coalition. But investors maintained their composure.
In London, the FTSE 100 was up 0.28% to 7,035.23, while in Paris, the CAC 40 was up 0.29% to 5,224.22. Frankfurt's DAX was up 1.1% to 12,300 and in Madrid, the IBEX 35 was up 0.34% to 11,738.
In London, pharmaceuticals groupShire (SHPG) - Get Shire PLC Sponsored ADR Report is the top performer on the FTSE 100 this morning, up 4.8% to 5,680 pence after its dry eye disease drug Lifitegrast was granted priority review status from the U.S. Food and Drug Administration, which could speed up its arrival on the market.
Shares in wine retailer Majestic Wine fell 3.54% to 306.5 pence after it announced a £70 million ($102 million) acquisition of fast-growing online vintner Naked Wines and the appointment of a new chief executive, but axed its dividend until 2018.
In Paris, Vivendi (VIVHY) continued its two-week climb, after its largest shareholder, Vincent Bolloré's Groupe Bolloré (BOIVF) , raised its stake in the media conglomerate from 12% to 14.52% with an $850 million share purchase. Bolloré gets extra firepower for his stake, as activist investor P. Schoenfeld Asset Management recently agreed to drop demands to exempt Vivendi from a French law giving double votes to long-term shareholders. Vivendi was up 0.65% to €24.04.
In Spain, oil company Repsol (REPYY) fell 0.4% to €18.06 after the head of banking group La Caixa told the Financial Times in an interview he would consider selling a 12% stake in the company. La Caixa chairman Isidro Fainé also hinted he might float the holding company for the group's other industrial investments -- which include multibillion dollar holdings in some of the country's largest businesses, such as Gas Natural SDG and Abertis Infraestructuras.
In Asia, Hong Kong has been on a week-long run as investors take profits in Shanghai and switch to China stocks in Hong Kong. The Hang Seng finished the day up 1.22% to 27,272.39, while in China, where analysts still believe there is room for further economic stimulus from the government, the Shanghai Composite closed up 1.94% to 4,034.31.
In Sydney, Australia, despite the travails of the mining industry there, the ASX 200 closed up 0.61% to 5,968.37. However, in Tokyo, the Nikkei 225 finished the day down 0.15% to 19,907.63.