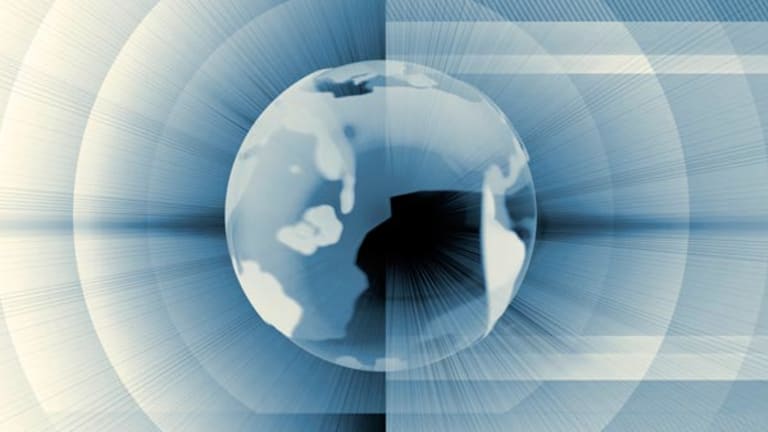 European Stocks Fall on Negative Economic News From Asia
Negative news on the economy from Asia weighed on European stock indices on Monday, dampening the euphoria generated on Friday by strong U.S. jobs figures.
LONDON ( The Deal) -- Negative news on the economy from Asia weighed on European stock indices on Monday, dampening the euphoria generated on Friday by strong U.S. jobs figures.

In China, official statistics showed that imports unexpectedly fell 6.7% in November, compared with 4.6% growth the month before, while exports rose a below-forecast 4.7%.
In Japan, revised third-quarter GDP figures showed the economy contracted 1.9% year on year, more than the 1.6% shrinkage previously announced. The revised figures come before national elections on Dec. 14, which Prime Minister Shinzo Abe called last month after the economy slipped into recession. Also on Monday the Reuters Tankan index showed confidence among Japanese manufacturers is falling.
In the eurozone, however, the Sentix index of investor confidence painted a better-than-expected picture of the outlook.
In London, the FTSE 100 was down 0.68% at 6,696.67. In Frankfurt, the DAX slipped 0.35% to 10,051.32. In Paris, the CAC 40 eased off 0.58% to 4,394.01.
Fund manager Hargreaves Lansdown (HRGLY) led the FTSE 100 lower, falling more than 5%, as investors digested Friday's news that CFO Tracey Taylor had resigned and that the company had made the unusual move of hiring an interim replacement from outside.
Food retailer J Sainsbury (JSAIY) was up more than 1% after the Sunday Telegraph reported that activist investor Crystal Amber was attempting to drum up interest among other activists to buy stock in the company and engineer either a bid or property selloffs.
Quindell, the provider of services to the insurance and other industries that was the target of a damning report by Gotham City Research LLC in April, was down almost 6% after it said it had called in PricewaterhouseCoopers to review the business, its accounting policies and expectations for cash generation. It said the appointment was a "natural step" after recent board changes and that its board remained comfortable with its cash position. But it said the growth in cash receipts at its professional services unit had lagged expectations.
Songbird Estates, the majority owner of the Canary Wharf financial services hub to the east of the City of London, edged up as unwanted bidders Qatar Investment Authority and Brookfield Property Partners LP persuaded 2.5% shareholder Madison International Realty to tender its shares to their sweetened 2.6 billion pounds ($4 billion) offer.
In Paris, building materials maker Cie. de Saint-Gobain (CODYY) fell and in Zurich chemicals maker Sika tumbled after Saint-Gobain agreed to pay Sfr2.75 billion ($2.8 billion) for a controlling stake, sparking mass resignation of the board and management of Sika.
Saint-Gobain said agreed to buy a 16.1% stake in Sika owned by the Burkard family, which will entitle the Paris-based buyer to 52.4% of Sika's voting rights but allow it to escape making an offer for the remaining 83.9% of the target.
In Oslo, offshore drilling company Seadrill (SDRL) - Get Seadrill Ltd. Report bucked the negative trend and was up 4% by late morning on news the group's chairman and leading shareholder John Fredriksen had increased his holding to 23.9%.
In Tokyo, the Nikkei 225 closed up 0.08% at 17,925.64. In Hong Kong, the Hang Seng closed up 0.19% at 24.047.67.