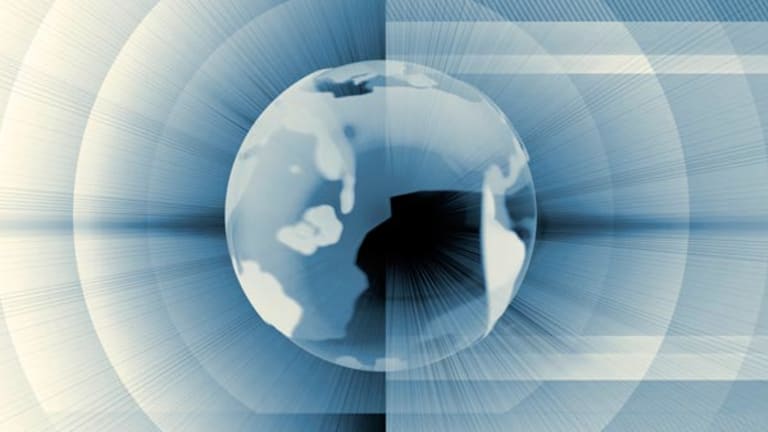 European Stocks Fall on Holdup of Russia-Ukraine Gas Deal
European stocks fall as the holdup over a gas supply deal between Russia and Ukraine overshadows an unexpected fall in German unemployment and Wednesday's news from the Federal Reserve.
LONDON (The Deal) -- European stocks fell on Thursday as the holdup over a gas supply deal between Russia and Ukraine overshadowed an unexpected fall in German unemployment and Wednesday's news from the U.S. Federal Reserve. 
As expected, the Fed announced an end to its bond-buying stimulus, saying that economic activity is expanding at a moderate pace with improved labor market conditions.
The economic picture is also looking brighter in Europe's largest economy, where Germany's Federal Labor Agency said the number of jobless fell by a seasonally adjusted 22,000 in October. That compares with forecasts of a 4,000-strong increase. 
But when overnight talks in Brussels failed to produce an agreement on unblocking Russian gas supplies to Ukraine before winter sets in, investors were in a selling mood. 
Despite initial gains, all major indices were in the red by late morning, with the FTSE 100 shedding 0.89% in London to 6,396.41 and the DAX in Frankfurt retreating 0.95% to 8,996.96. In Paris, the CAC 40 lost 0.76% to 4,079.43. 
Individual stocks were pulled in both directions amid a mixed bag of quarterly results. 
In Amsterdam, ASM International (ASMI) jumped 11.25% after the maker of semiconductor wafer-processing equipment posted better-than-expected third-quarter net sales of 122.2 million euros. Its board also gave the green light for a share buyback of up to 100 million euros by the end of 2015. 
Bayer rose 2.14% after Germany's largest drugmaker said third-quarter Ebitda rose to 2.01 billion euros from 1.3 billion euros a year earlier amid double-digit sales growth in its crop science and pharmaceuticals divisions. 
Bayer also raised it full-year sales forecast by 1 billion euros to 42 billion euros, taking into account the acquisition of Merck's consumer care business, completed earlier this month. That business is expected to contribute additional sales of 300 million euros to 350 million euros in the fourth quarter alone, Bayer said. 
In Zurich, Swiss specialty chemical maker Clariant (CLZNY) rose 2.16%  after posting 8% sales growth in the third quarter. Gross margins improved to 28.8% from 28.1% last year, as better utilization of capacity and slightly higher sales prices offset a negative currency impact. 
Carmakers Volkswagen (VLKAY) and Renault (RNSDF) also gained momentum on better-than-expected third-quarter figures, with VW up 2.44% and Renault zooming ahead 3.45%. 
Amid an expected 5% rise in the European car market this year, VW also reiterated its forecast for full-year operating profit to account for 5.5% to 6.5% of sales. 
In London, Barclays (BCS) - Get Barclays Plc Report  was little changed at 220.55 pence after saying that adjusted pretax profit rose to a greater-than-expected 1.59 billion pounds in the third quarter from 1.385 billion pounds a year ago, even as the company set aside 500 million pounds to settle a probe into alleged currency rigging. 
The corporate news was not all rosy. 
Linde (LNEGY) slumped 5.55% after the Munich-based supplier of industrial and specialty gases said it will no longer be able to achieve a targeted 10% return on capital employed this year. 
Linde nevertheless said it still assumes it will be able to continue to deliver a "relatively steady business performance," with full-year operating profit expected to be similar to 2013.
Deutsche Lufthansa (DLAKY) shed 3.02% after downgrading its results projections for 2015, which it still expects to be "significantly" higher than this year's. 
Asian stocks were mixed. In Toyko, the Nikkei rose 0.67% to 15,658, while in Hong Kong the Hang Seng retreated 0.48% to 117.83.