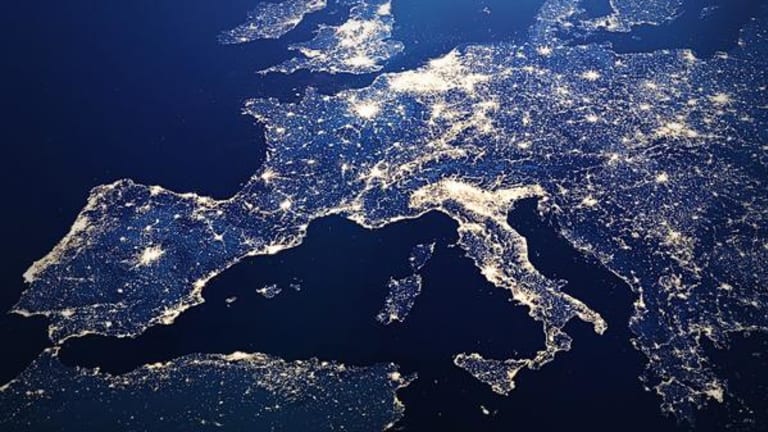 European Stocks Fall as Politics Takes Center Stage
European stocks fell Tuesday as politics returned to forefront of investors' minds, with election talk in Italy and the U.K., and renewed transatlantic sabre rattling, all taking centre stage.
European stocks fell Tuesday as politics returned to forefront of investors' minds, with election talk in Italy and the U.K., as well as renewed trans-Atlantic sabre rattling, all taking center stage.
A possible deal over electoral reforms in Italy has been widely perceived as clearing the way for another election in the mediterranean nation, where the anti-euro 5 Star Movement is polling neck and neck with the incumbent party.
Meanwhile, in the U.K., a narrowing lead in the polls for Prime Minister Theresa May has thrown a question mark over the June 8 election, which once seemed a sure thing for the incumbent.
A narrower victory for May could make it more difficult for her to ignore hard liners in her own party, who are pushing for a complete exit from the EU, a so-called hard Brexit, as she will need their votes in parliament in order to advance her legislative agenda.
In addition, a Greek government representative was forced to deny that the nation is considering the option of not taking any further bailout cash from the European Union, which would mean a default for the beleaguered European country.
At the trans-Atlantic level, another trade-related salvo thrown in the direction of Germany by President Donald Trump added to the air of tension across markets.
The FTSE 100 dropped 0.28% to close at 7,526 in London. The blue chip German DAX index fell 0.24% to close at 12,598 in Frankfurt and the CAC 40 slid 0.50% to settle at 5,305.
In southern Europe, markets were mixed, with the FTSE MIB eking out a modest gain in Milan while the IBEX saw a fractional loss in Madrid shortly ahead of the close.
In individual stocks, British Airways owner International Consolidated Airlines' (ICAGY) stock was pummeled as investors began to count the likely cost of an IT problem that left hundreds of thousands of passengers stranded on a holiday weekend.
This is while private healthcare provider Mediclinic (MCFFY) and drugmaker Shire (SHP) were also big losers on the FTSE 100 in London.
On a more positive note, Glaxo (GSK) stock rose after clinical trials data for Gilead's (GILD) Bictegravir HIV treatment appeared to reduce the threat of a superior rival emerging to challenge GSK's Dolutegravir anytime soon.
Over in Europe, ex-dividends hit bank stocks hard in France, particularly BNP Paribas (BNPQY) and Credit Agricole (CRARY) , with the former dropping as much as 4.6% during early trading before paring losses.
Deutsche Bank (DB) and Commerzbank (CRZBY) were big fallers in Germany, hit by verbal artillery from Trump as well as concerns over the Greek bailout.