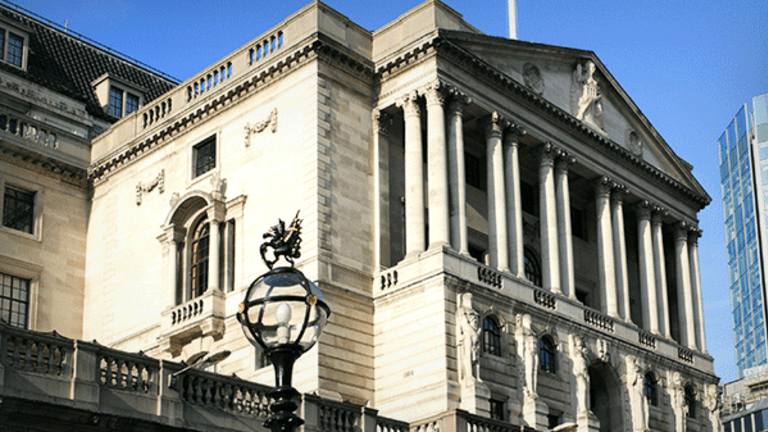 European Stocks Fall as Automakers, Banks Lead Declines
European stocks traded weaker at the open Monday in thin volumes owning to the U.S. Martin Luther King Jr. holiday observance.
European stocks traded weaker at the open Monday as automaker and bank shares led markets lower in thin volumes owning to the U.S. Martin Luther King Jr. holiday observance. 
Sterling dipped below 1.20 against the U.S. dollar in overnight trading for the first time since the so-called 'Flash Crash' of Oct. 7 ahead of a speech from U.K. Prime Minister Theresa May Tuesday in which she is widely speculated to reveal plans to withdraw from the European single market. Sterling, which has reacted sensitively to any indication of a Hard Brexit from the EU, traded as low as 1.1983 in early Asian dealing before rebounding modestly to 1.2025 as European orders took over - a 1.2% fall from Friday's close.
The FTSE added was little-changed in the opening hour of trading, buoyed by gains for basic resource and energy shares that offset declines in the banking sector. 
Germany's DAX index gave back around 70 points, or 0.61%, by 09:00 GMT amid declines in the country's biggest carmakers, which were hit by comments from President elect Donald Trump in a weekend interview with Bild in which he raised the spectre of a so-called 'border' tax on German car built in Mexico but imported into the United States.  
The Stoxx Europe 600 Automobiles and Parts index fell 1.35% against a 0.7% decline for the region-wide Stoxx 600 Europe main index. The Stoxx Europe 600 Banks index was marked 1.6% lower at 172.71.
France's CAC-40 fell 32 points, or 0.64%, despite a 13% surge for Essilor International SA (ESLOY)  after the announcement of its €46 billion merger with Italy's Luxottica Group SpA (LUX) that will create an eyewear giant with combined revenues of over €15 billion ($15.96 billion).
Currency markets moves also directed stock trading in Asia, where Japan's Nikkei 225 fell more than 1% as a weak U.S. dollar boosted the yen and held down gains for both export stocks and the broader equity complex. The region wide MSCI Asia ex-Japan index was quoted 0.53% lower by the start of European trading, following negative closing levels for both the Nikkei and South Korea's KOSPI. Australia's S&P/ASX index, however, bucked the trend and notched a 0.5% gain to close at 5,748.40 points.
Global oil prices edged modestly higher in Asia trade, adding around 15 cents per barrel and rising in concert with a weaker dollar, before paring gains into the start of European dealing. There was little in the way of direct newsflow to influence trading, although investors remain on edge with respect to U.S.-China relations after President elect Donald Trump told the Wall Street Journal last week that the "One China" policy was, in his opinion, up for discussion under his administration.